New York Fashion Week: BCBGMAXAZRIA's Strata Of Textures For Fall 2013 [PHOTOS, VIDEO]
On the opening day of Mercedes-Benz Fashion Week in New York, BCBGMAXAZRIA debuted its Fall 2013 collection with a heavy focus on texture and layering.
Drawing inspiration from Ankara, Turkey's capital and second-largest metropolis, designers Max and Lubov Azria played with layering, but it was much more streamlined chic than bag-lady.
The strata of textures, a fall staple, also had a mix of prints, textures and fabrics from leather to wool to fur to chiffon, bringing freedom to the cold-weather concept. Wool crewneck sweaters were atop boxy dresses and tunics paired with leather leggings.
"It sounds a little crazy, but it's also a little bit hippie. It's different than what we've been doing," Max Azria said backstage before the show, a departure from the Spring 2013 collection's boudoir bondage vibe.
A variety of fall shades, including neutrals, black, white, charcoal, dark blue and chocolate brown, added to the carefree feel, all topped off with a simple black hat.
But had you not shifted your focus downward from the hats, you could have missed (impossible, but distractions do happen) the sleekest thigh-high stiletto boots known to man. An optical illusion, the shoe appears to be just your average pointy-toed stiletto until the ankle, when it transforms into a sexy thigh-high boot. Consider it layering for footwear.
To stay up-to-date with the trends and goings-on of New York Fashion Week, follow me on Twitter, @nadinedeninno, and check out IBTimes' special coverage page for the latest fashion news.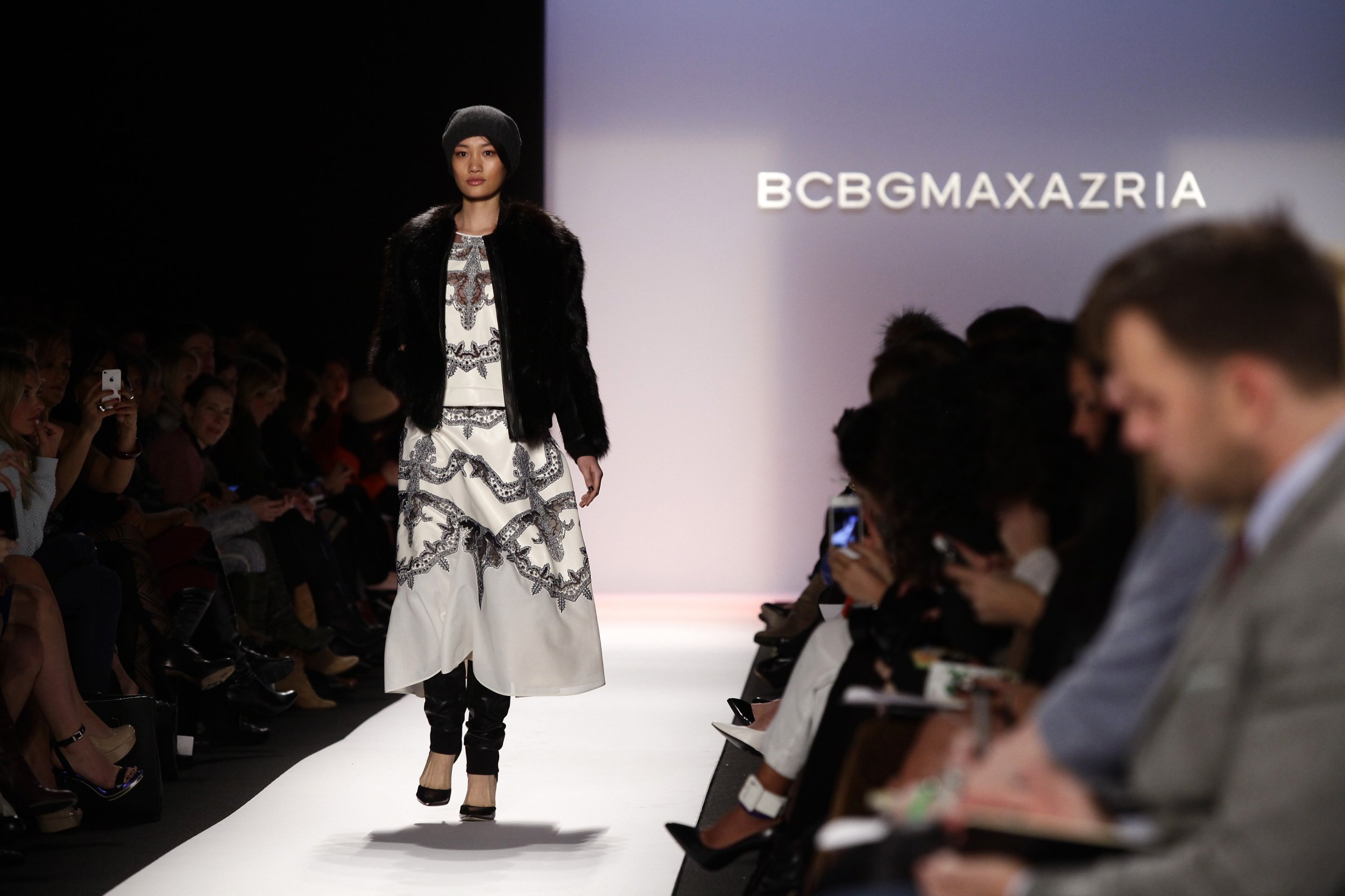 © Copyright IBTimes 2023. All rights reserved.