New York Man Stabs Mother Multiple Times, Kills 71-Year-Old Pedestrian In Hit-And-Run Crash While Fleeing
A man stabbed his mother and then killed an elderly pedestrian in a hit-and-run crash. The incident took place in Fishkill, New York, on Wednesday (May 20).
Fishkill Police responded to Dutchess County after receiving an accident report Wednesday evening. The officers found an elderly man lying on the road. The 71-year-old man was struck by a vehicle while he was walking along the road. The pedestrian was rushed to a local hospital in critical condition. He underwent an emergency surgery at the hospital and later succumbed to injuries.
Investigation revealed that the accused was fleeing after stabbing his mother numerous times at their home in 220 Crestwood Court. After striking the pedestrian, his vehicle became disabled, following which he fled the scene on foot. The accused, identified as 31-year-old Peter J. Churchill, was taken into custody after he was located in the woods near the Fishkill Bowl, just off Route 82.
As of Friday, the accused was awaiting arraignment on charges including attempted murder, aggravated criminal contempt, assault, vehicular manslaughter and driving while impaired (DWI). He was being detained under the Town of Fishkill Police Department custody.
Meanwhile, the mother of the accused was taken to MidHudson Regional Medical Center and was later transferred to Westchester Medical Center in Valhalla. The woman remained in critical condition.
The Town of Fishkill Police, the New York State Police and the Dutchess County District Attorney's Office were investigating the incident.
The incident comes a month after a drug suspect burned a police car and damaged a house during a police chase in Paterson, New Jersey. The Paterson Police Department said a detective conducted a motor stop and the suspect's vehicle was pulled over. When the detective approached the suspect, identified as 24-year-old Adriano Giordano, he accelerated and fled the scene. This led to a chase during which the accused struck a police vehicle and rammed into a home. The police vehicle caught fire and the house was damaged. The accused was taken into custody and charged with numerous counts of weapon and drug possession.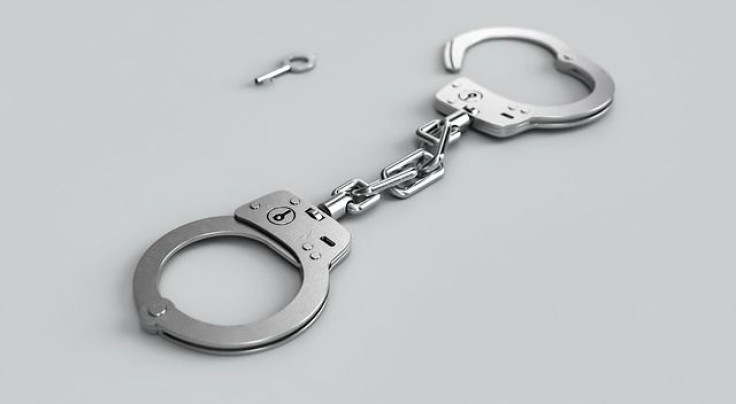 © Copyright IBTimes 2023. All rights reserved.