New York Mask Mandate Lifted: What You Can And Cannot Do Starting Wednesday
KEY POINTS
New York Gov. Cuomo lifts mask restrictions starting Wednesday
Outdoor and indoor gathering limits have also increased
Face masks are still required in some areas, including on public transport
New York Gov. Andrew Cuomo announced on Monday that the state will not require fully vaccinated people to wear masks starting Wednesday, adopting the Centers for Disease Control and Prevention's (CDC) new mask and social distancing guidelines.
"Effective Wednesday, NYS will adopt the CDC's new mask & social distancing guidance for vaccinated people," Cuomo said in a tweet.
The governor, however, said that unvaccinated people should continue wearing masks. Masks will also be required on public transportations, in schools and other communal spaces. "Private venues may require masks," he added.
Most capacity restrictions will also be lifted starting Wednesday, while outdoor food and beverage curfew will be removed.
Outdoor gatherings will also be allowed up to 500 people, indoor gatherings up to 250 people and indoor residential gatherings up to 50 people.
The 24-hour subway service will also return.
In a statement, Cuomo noted that private venues can have sections for vaccinated and unvaccinated people. He encouraged operators to consider having 100% full capacity for fully vaccinated people.
"Currently, from the Islanders model that we use, which we're now applying to the Knicks and the Nets, it's 50% of the arena is for vaccinated people, 50% for unvaccinated people ... I encourage operators and venues to go higher than 50% vaccinated. You can go to 100% vaccinated."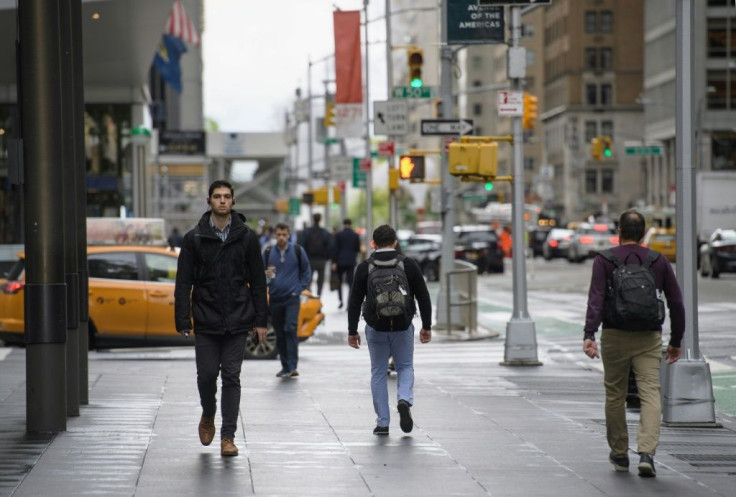 Last week, the CDC announced that fully vaccinated people no longer have to wear masks and social distance in public. Domestic travel is also allowed without the need for testing.
"Fully vaccinated people no longer need to wear a mask or physically distance in any setting, except where required by federal, state, local, tribal, or territorial laws, rules, and regulations, including local business and workplace guidance," CDC said on its website.
"We have all longed for this moment when we can get back to some sense of normalcy," CDC Director Dr. Rochelle Walensky said in a news conference.
Amid the reopenings, the World Health Organization on Monday warned that the pandemic "is a long way far from over."
"There is a huge disconnect growing where in some countries with the highest vaccination rates, there appears to be a mindset that the pandemic is over, while others are experiencing huge waves of infections," WHO Director-General Tedros Adhanom Ghebreyesus said.
As of May 16, 61.6% of adult New Yorkers have received at least one vaccine dose while 51.9% have been fully vaccinated.
© Copyright IBTimes 2023. All rights reserved.