New York State Medical Marijuana Update: Department Of Health Makes Several Recommendations To Improve Program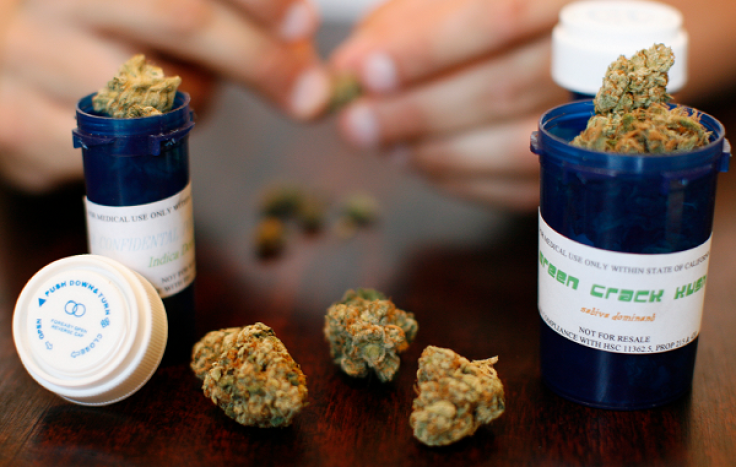 New York State's medical marijuana program launched just a few months ago, but its Department of Health (NYSDOH) is already looking to make some adjustments.
The NYSDOH recently released a report noting the progress of the state's medical marijuana program, which officially started in January despite being signed into law two years ago. Since being implemented, patients and caregivers have made several complaints against the program, criticizing the programs inefficiency. Apparently the NYSDOH has responded to many of their concerns by listing ways the program is expected to improve over the next few years.
Marijuana Legality by State | InsideGov
One of the biggest issues that the NYSDOH is hoping to address is the flood of patients who have been approved for medical marijuana use compared to the small fraction of practitioners eligible to prescribe cannabis products — and the even lower number of companies approved to grow and produce the products.
Per the report, 2,883, of the states 4,998 approved patients reside in New York City or Long Island. However, only 601 doctors were approved to participate in the program, and only 366 of them reside in New York City or Long Island. In Westchester County, only 42 doctors were approved to provide 340 patients with medical marijuana while 7 registered doctors in Rockland County have to service 106 patience. Putnum only had one doctor registered in the medical marijuana program to service 49 patients.
Adding to the apparent difficulty of patient approvals and prescriptions is the fact that the state has only allowed five companies to manage one growing facility and four dispensaries each.
The overwhelming approved patient to registered practitioner ratio is also expected to dwindle because soon nurse practitioners will be allowed to certify and prescribe medical marijuana use since they're already allowed to prescribe controlled substances like opioids to patients suffering from chronic and critical conditions.
The NYSDOH also recommended doubling the amount of growing facilities and dispensaries allotted, which the department believes will help "meet additional patient demand and increases access to medical marijuana throughout New York State."
State Legislature and New York Governor Andrew Cuomo would have to pass the changes into law before the program could move forward with the NYSDOH's recommendations.
In the past, Cuomo said he didn't feel that the program was too limited or restrictive.
"You don't have one on every corner because you don't have that kind of demand. But if you need the drug, you can get the drug," he said during a press conference in June.
© Copyright IBTimes 2023. All rights reserved.