New York Times Report Alleges Ivanka Trump Received Huge Consulting Fees From Dad's Company
KEY POINTS
Tax documents acquired by the New York Times show that an unnamed consultant received a fifth of the profits from many Trump Organization projects as tax-deductible fees
Public financial disclosures show that Ivanka Trump received payments exactly matching the fees. People involved with the projects have no recollection of any outside contractors
A similar 2011 case brought by the IRS against a firm dodging taxes by funneling money through their own contracting companies was decided in favor of the IRS
Among the many dubious dealings alleged by a New York Times report on Donald Trump's tax returns is funneling millions in consulting fees to his daughter Ivanka Trump, passing down his wealth while writing it off as an expense to avoid paying taxes on the gift.
The action would mirror the transfer of wealth to Donald Trump from his father, Fred Trump, which a separate Times investigation alleged involved tax dodges as well. Ivanka Trump is not directly named on the returns, which simply list the expense as consulting fees of more than 20% of the income from various projects.
The unnamed consultant appears to receive $1.1 million out of the $5 million profit from in Trump's Azerbaijan hotel, and again in Dubai for $630,000 out of $3 million.
Mysterious payouts to unnamed contractors can always raise eyebrows, and this case is made more suspicious by the nature of Trump's involvement. He typically just lends out his name to businesses, not running the day-to-day operations. This would preclude the need even for more commonplace illegalities like bribing officials.
Public financial disclosures from Ivanka Trump, however, show income from a consulting company exactly matching the fees deducted by Donald Trump as business expenses to the unnamed consultant.
At the time Ivanka Trump was also an executive officer in the Trump companies allegedly paying tax-free money into her business. A former website of Ivanka Trump's described her as "involved in all decisions – large and small."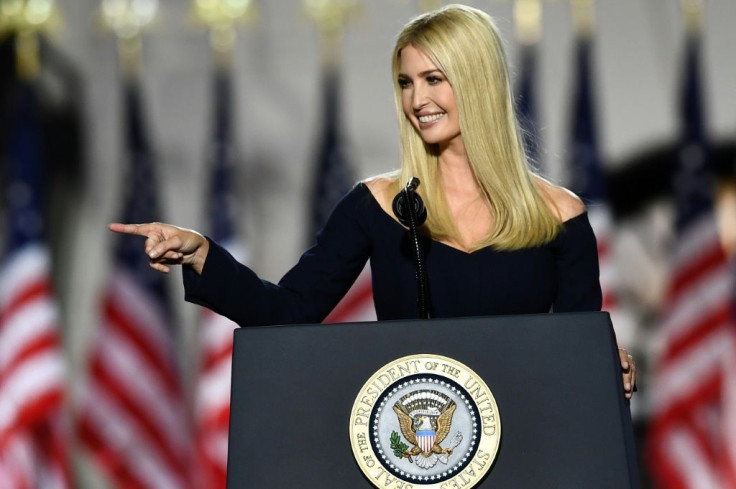 The Times noted that in 2011 the IRS brought a civil suit against an Illinois accounting firm that funneled money to themselves via paying their own companies. The courts sided with the IRS, concluding that the companies were meant to "distribute profits, not to compensate for services."
More damning is the fact that many of the people managing the projects who paid a full fifth of their profits to the unnamed contractor were not aware of any outside assistance.
In 2017, Trump Organization lawyer Alan Garten told the New Yorker that the Trump Organization "did not pay any money to anyone" in their Azerbaijan hotel project, but Trump deducted $1.1 million in consulting fees. Someone directly involved with Trump's dealings in Turkey "expressed bafflement" when asked about the payments, reporting that there were never any outside contractors involved in the project. The tax documents show more than $2 million in payments over seven years.
Garten, the Trump Organization lawyer who offered counterpoints to many of the Times' allegations, had nothing to say on the matter.
© Copyright IBTimes 2023. All rights reserved.