Ivanka Trump Got $1M Discount From Father For New York Apartment, New Book Reveals
KEY POINTS
Ivanka Trump claims she rarely received help from her father in advancing her career
She boasted of paying full price for a chic New York City apartment in a building owned by her father
Her dad gave her a $1 million discount, new book "White House Inc." reveals
Ivanka Trump claims her famous father hardly ever gave her a leg-up when she struck out on her own after college, and she let the world know all about it.
In her paperback "The Trump Card: Playing to Win in Work and Life," published April 2010, she talked about life after she graduated cum laude in economics at the Wharton School of the University of Pennsylvania in 2004.
The book's publisher said Trump "recounts the compelling story of her upbringing as the ultimate Apprentice, the daughter of Donald and Ivana Trump, and shares the life lessons and hard-won insights that have made her a rising star in the business world."
Among the life lessons she shared was a claim about being "in control of her own life" without receiving favors from her billionaire father. She has worked for the Trump Organization, launched her own clothing line and serves as an adviser to the president.
She said she paid fair price for a 1,549-square-foot apartment at Trump Park Avenue soon after graduating from Wharton. Trump said the apartment cost her $1.5 million, or $968 per square foot.
"No one gave it to me," she wrote.
She also claimed she didn't benefit from an "insider price" because her dad owned the building. "He wouldn't just give me an apartment and I wouldn't accept one if he did," Ivanka wrote. "I wouldn't want to be beholden to him in that way."
Journalist Dan Alexander, however, belies Trump's claim she paid full price for her flat. In his new book, "White House Inc.: How Donald Trump Turned the Presidency into a Business," to be released Tuesday. Alexander affirms Trump's daughter got a huge discount on this apartment to the tune of more than $1 million.
Alexander, a senior editor at Forbes who covers Trump's business, reveals other tenants in the building paid an average of $1,667 per square square foot in the same building, located at the corner of New York City's 59th street and Park Avenue. Ivanka Trump, therefore, received more than a $1 million discount in the deal with her father.
Trump has refused to comment on Alexander's claim.
The sweetheart deal between Trump and her father is only one among a massive trove of information detailing how Trump continues to profit off his business empire while in office.
Alexander claims Donald Trump and his business firms brougth in more than $1.9 billion during Trump's first three years as president. He said Trump held onto ownership of his assets and didn't divest from his business empire.
Before his inauguration as president on Jan. 20, 2017, Trump handed over control of his companies to sons Eric and Donald Jr., and to his longtime CFO Allen Weisselberg.
Of his various ventures, Trump's golf courses and clubs accounted for the largest chunk in revenues: $753 million. His most profitable assets, however, are his commercial real estate holdings.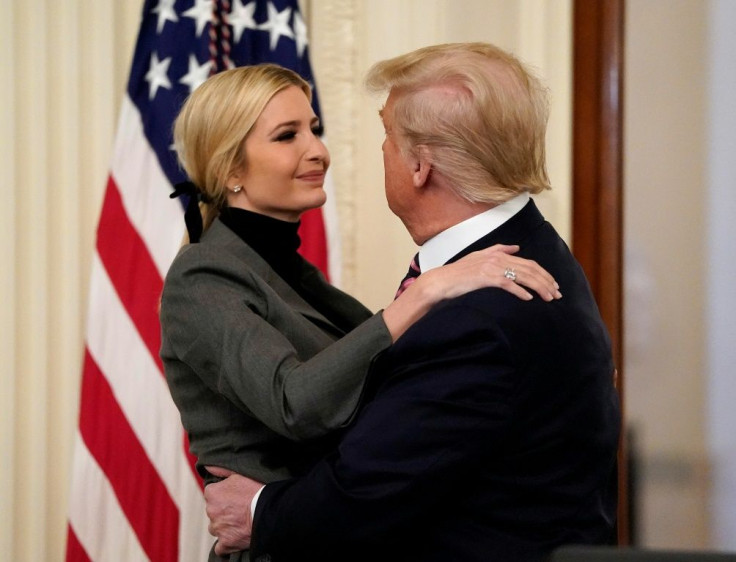 © Copyright IBTimes 2022. All rights reserved.
FOLLOW MORE IBT NEWS ON THE BELOW CHANNELS