Newborn's Face Slashed During C-Section Delivery, Needed 13 Stitches
KEY POINTS
A Denver couple is seeking help after their baby's face was slashed during an emergency C-section
Doctors told the parents that the baby's face was so close to the placenta wall
A GoFundMe was started for the family to help raise funds for a lawyer
A couple from Denver is seeking help after finding out that their baby's face was slashed during an emergency cesarean section.
"It's upsetting; she's not comfortable," Damarqus Williams told WGN TV News.
Damarqus and his wife Reazjhana were heartbroken when they saw their baby Kyanni with a large cut across her face. Reazjhana originally planned to deliver their daughter naturally but had to undergo an emergency cesarean section at the last minute.
"They gave me a pill to speed up my labor, and a few minutes after that, I was being rushed into an emergency C-section," the mother said. The doctors from Denver Health told the couple that their baby made a sudden movement and needed to undergo a C-section immediately, USA Today reported.
After the procedure, however, Kyanni was returned to her parents with 13 stitches on her face. According to the doctors, Kyanni's face was so close to the placenta wall.
"I tried to be understanding about what happened, but on top of the fact that her face got cut and a plastic surgeon had to come to do it, there's just a lot of things I'm not understanding with the C-section," Reazjhana said.
"I've never heard of anybody having to deal with their baby's face looking like this after a C-section."
Medical professionals say that although cuts during C-sections are possible, they are extremely rare.
"I've done over probably 2,500 deliveries and I assisted on C-sections, that's the first time I've ever seen that," said Advance Practice Nurse Lisa Merck. "That is kind of one of the things that can happen, but it is really, really rare."
The baby's grandparents also shared their frustration over what happened and are hoping that Denver Health will be held accountable for Kyanni's stitches.
"To have your granddaughter born to come out to see the plastic surgeon, to get 13 stitches, is devastating, it's heartbreaking," said Walter Williams, the baby's grandfather.
"I don't think that's right. They have to be held accountable for what they did," Kyanni's grandmother Tashaira Williams added.
In a statement, Denver Health said that it has been in touch with the Williams family and is primarily concerned with providing the best care for Reazjhana and baby Kyanni.
"We are saddened that there was an injury to the baby's face but are relieved the baby was delivered healthy and is now at home."
A GoFundMe account has been started for the family to raise funds for a lawyer.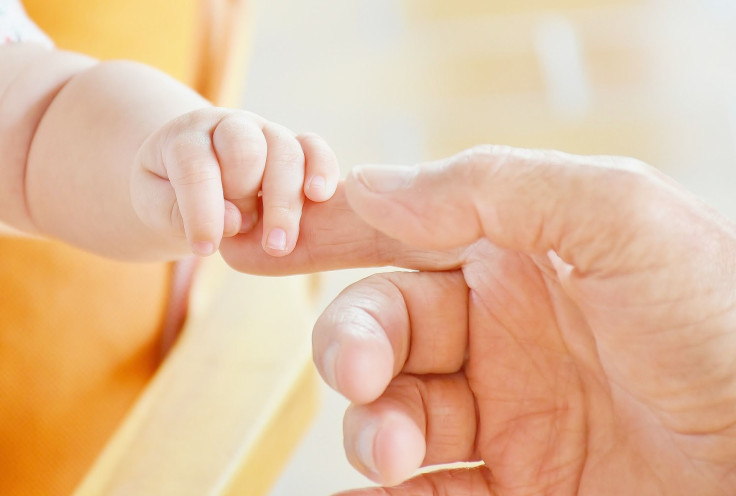 © Copyright IBTimes 2023. All rights reserved.