NewJeans' Inkigayo Performance Using iPhone 14 Pro Under Review For Violating Indirect Advertising Rules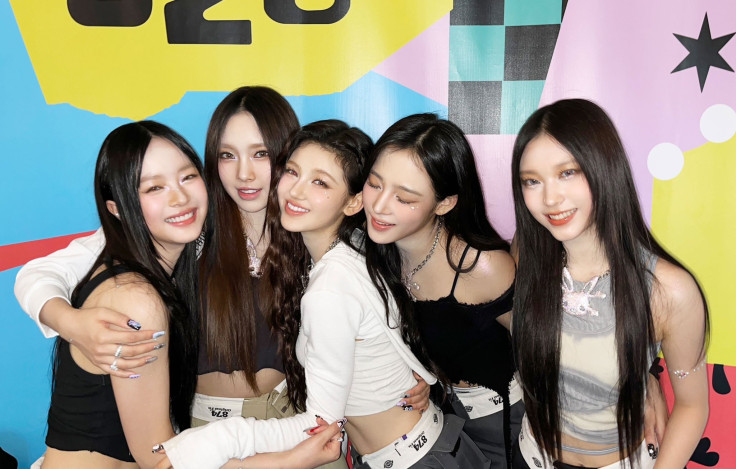 KEY POINTS
NewJeans is being investigated for allegedly violating PPL rules after using an iPhone 14 Pro during its "Inkigayo" stage
The Korea Communication Standards Commission received several complaints that the product was "excessively" used
NewJeans recently teamed up with Apple and used an iPhone 14 Pro to film its "ETA" music video
NewJeans is under investigation for allegedly violating indirect advertising rules after "excessively" using an iPhone 14 Pro during its SBS' "Inkigayo" performance.
Minji, Danielle, Hanni, Haerin and Hyein recently made a comeback with their second mini-album, "Get Up," and have since been promoting the tracks by performing on several music shows in South Korea. But one of their performances seemingly disappointed not only fans but some South Korean viewers as well.
While performing "ETA" on "Inkigayo" last month, NewJeans was spotted using Apple's iPhone 14 Pro on stage to take pictures of themselves. There was also a clip when the phone was used to broadcast a certain part of its performance, which was edited toward the end of the show.
Viewers claimed, however, that the quintet used the iPhones longer than what was permitted, describing it as an excessive way of indirect advertising — a method also known as product placement (PPL), commonly used to subtly expose products and trademarks in broadcasting programs or K-dramas, per CBS No Cut News.
A mass complaint has since been filed against NewJeans, claiming that the situation might cause "societal harm." The issue is now being reviewed by the Korea Communication Standards Commission (KCSC).
"We are reviewing and reviewing complaints related to indirect advertisements in NewJeans. It will be decided whether to deliberate or not after a review," a representative from the KCSC told local media outlets.
If proven excessive, NewJeans or its music label ADOR might be sanctioned by the National Guard for violating the standard rules of PPL under the Enforcement Decree of the Broadcasting Act.
According to Korea's E Daily, the Censorship Committee will also review the performance to see whether or not the broadcaster provided advance notice about such an indirect advertisement.
Most recently, NewJeans collaborated with Apple to shoot the music video for "ETA" using the same iPhone 14 Pro model. It has since accumulated over 21 million views and is used as an advertisement on YouTube.
ADOR has yet to release an official statement regarding the situation. The K-pop sensation's "Inkigayo" performance could still be viewed via SBS Kpop x INKIGAYO's official YouTube channel.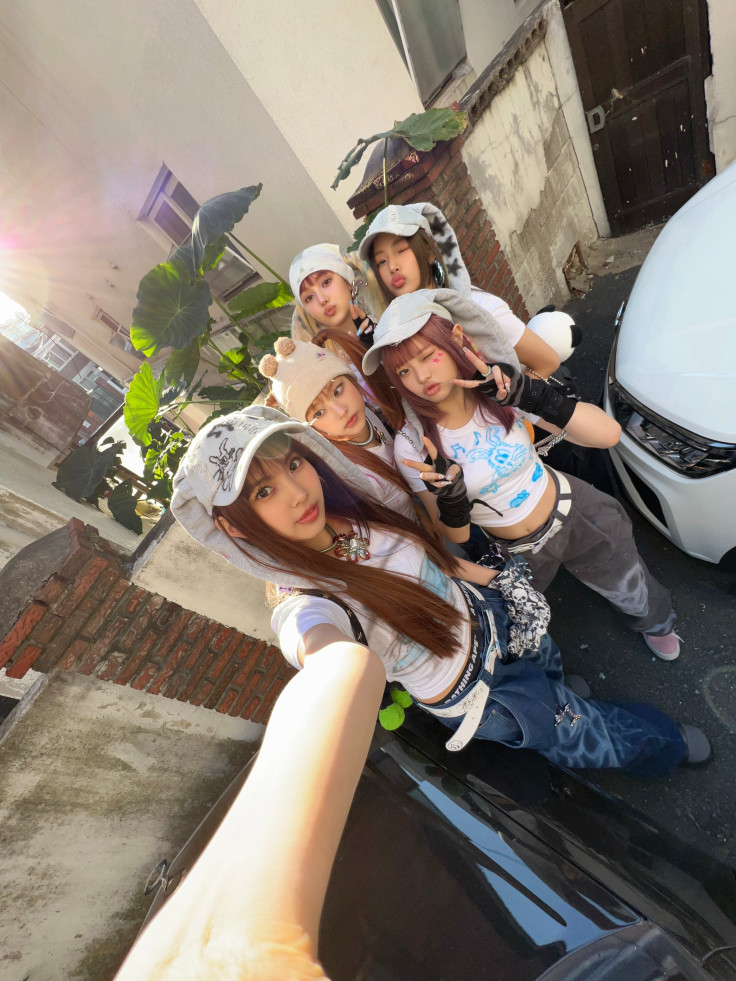 © Copyright IBTimes 2023. All rights reserved.