'LollaJeans' Trends On Twitter As NewJeans Performs 12 Songs At Lollapalooza 2023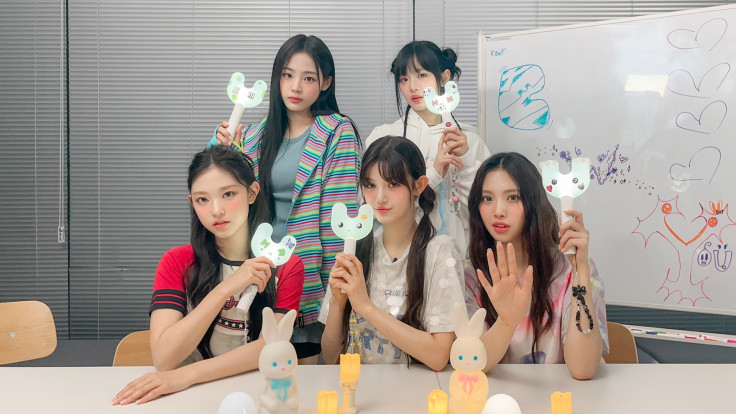 KEY POINTS
NewJeans performed on the first day of Lollapalooza 2023 in Chicago, Illinois
NewJeans' Lollapalooza performance was broadcast live on Weverse and YouTube
Fans trended #LollaJeans and #Newllapalooza to show their love and support
The five-member K-Pop girl group NewJeans, comprised of Minji, Hanni, Danielle, Haerin and Hyein, performed on the opening day of Lollapalooza 2023 at Grant Park in Chicago, Illinois, making them the first female K-Pop act to achieve such milestone.
NewJeans now joins Tomorrow X Together (TXT) and BTS' J-Hope as the first K-Pop performers at the Lollapalooza music festival. TXT is the first K-Pop act, and J-Hope is the first solo K-Pop idol to perform at the festival.
Bunnies – NewJeans' fans – at home were able to watch the real-time livestream of NewJeans' Lollapalooza performance on Weverse Live and NewJeans' YouTube channel Friday, from 7 a.m. to 7:45 a.m. KST.
Meanwhile, fans in the U.S. were up to date with the girl group's performance via Hulu.
Bunnies couldn't help but share how proud they were of their idol group and trended #LollaJeans and #Newllapalooza on Twitter.
"Holy s—. The crowd NewJeans had today [is insane]," tweeted one fan, while another said, "Goosebumps! [T]he crowd [is] singing that loudly to 'Super Shy.' NewJeans [is] making history on their U.S. debut. [I]conic."
"[P]ulling a crowd THIS huge solely for your U.S. Debut stage at the Lollapalooza, when a year ago no one knew [about] your existence, is FREAKIN INSANE!" tweeted a proud fan.
"NewJeans are actual performers. They [shone] on stage and brought a lot of energy. The crowd was fantastic singing along," claimed another fan.
"[N]ewJeans [is just] a one-year-old [group], but they don't look awkward and nervous even on a big stage. I'm so proud of my babies. [S]o maybe next, the Coachella, Jeanschella?" tweeted a third fan.
After the group's performance, the NewJeans members reportedly cried together backstage.
"The girls cried after. I hope they know they did fantastic[ally], put their heart and soul into the performance and hyped the crowd. They are amazing. [I'm] so proud of them," tweeted one user.
"[I've] just finished watching the whole set of NewJeans at Lollapalooza today, and all I can say is that they are AMAZING!!! The dance, the live vocals and all. I hope they continue on what they are doing while growing more as an artist. This group is bound for a great future," opined another fan.
According to setlist.fm, NewJeans performed a total of twelve songs during its Lollapalooza stage, including "Hype Boy," "Cookie," "Hurt," "Attention," "Ditto," "OMG," "New Jeans," "Super Shy," "ETA," "Cool With You," "Get Up" and "ASAP."
NewJeans released its second mini-album, "Get Up," last July 21.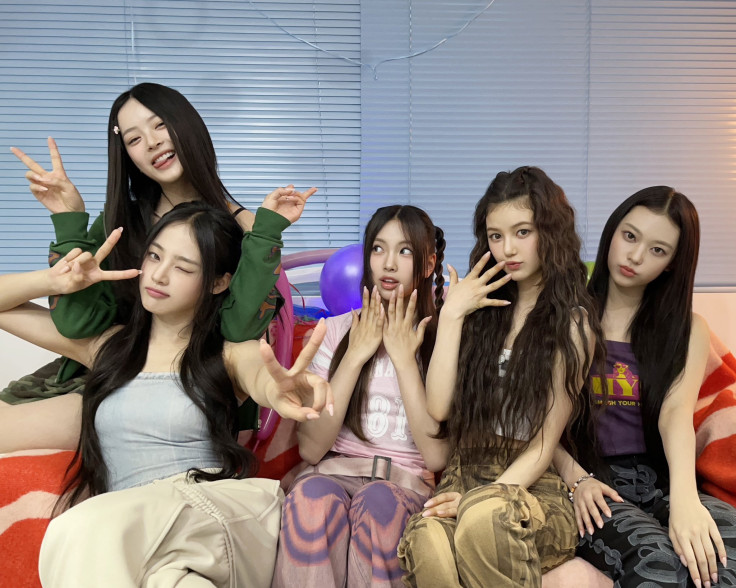 © Copyright IBTimes 2023. All rights reserved.