Newlywed William and Kate Middleton seal their love by planting a Love Tree
On Saturday, the newlywed royal couple Prince William and Kate Middleton, the Duchess of Cambridge, continued their visit in Canada, planting a love tree to symbolize their everlasting love.
They planted an Eastern Hemlock tree in the shadow of the Pin Oak as a symbol of love and marriage, just like William's parents Prince Charles and Princess Diana did on William's first birthday.
An Eastern Hemlock tree is also called love tree, as it is best known for its longevity with a lifespan of 800 years.
This tree (planted by William and Kate) will serve as an ongoing symbol of the love and marriage of their royal highnesses, officials said in a statement.
Besides them, other royals including the Queen Elizabeth II had also planted trees in the shadow of the Pin Oak. Only the Queen had planted 16 ceremonial trees since 1939. The love tree planted by William and Kate was among they royal trees.
Following the planting, William and Kate met some newlyweds who were married on April 29, 2011, and other couples, who are celebrating their 50th, 60th and 70th wedding anniversaries.
On Sunday, William and Kate will visit Quebec City, where a strong protest march will supposedly be held.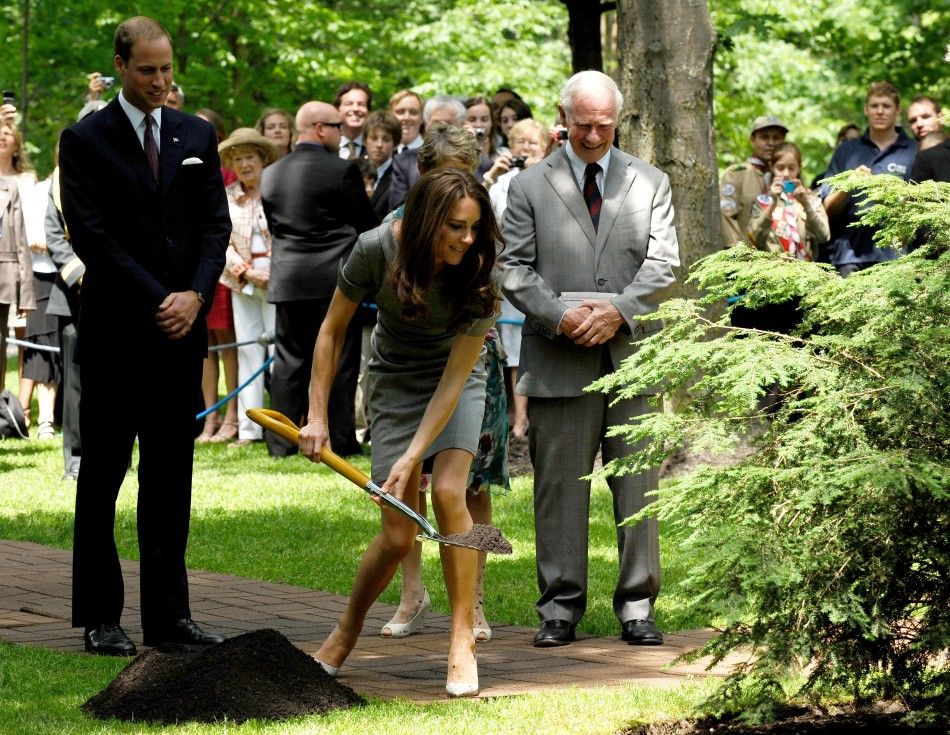 © Copyright IBTimes 2023. All rights reserved.