Newtown Shooting Report Reveals Adam Lanza's Motive, Shooter Was 'Obsessed' With Columbine Shooting And Plotted Suicide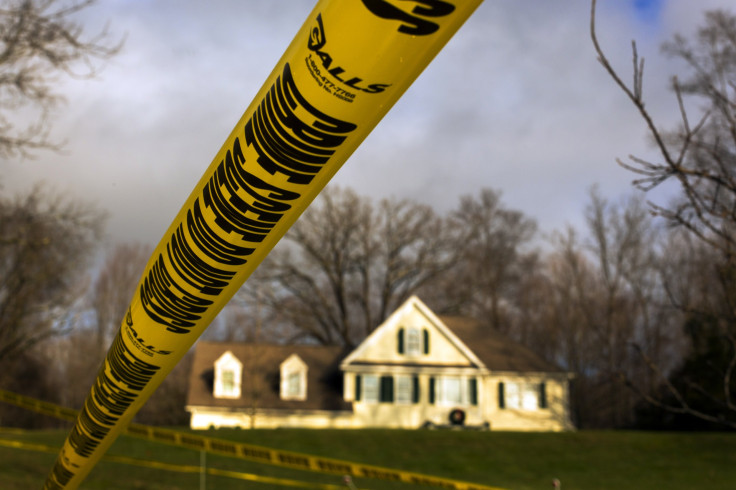 A new report on the Newtown school shooting gives a face to the enigmatic killer Adam Lanza. The long-awaited report, released Monday by Stephen Sedensky, the Connecticut attorney who's investigating the slaughter committed by 20-year-old Lanza at Sandy Hook Elementary School, details his private life, including his fascination with mass shootings and violent video games, and attempts to identify Adam Lanza's motive for killing 27 people – ending with himself – on Dec. 14, 2012.
From the investigation, we know that Lanza suffered from mental ills that "affected his ability to live a normal life." Lanza had a bizarre relationship with his mother, Nancy Lanza. For three months, the two communicated only by email, even though they lived in the same house and their bedrooms were on the same floor. We also know that Lanza liked to play violent video games. Investigators found several games, including "Left for Dead" and "Call of Duty," among the items in his bedroom.
We also know that Lanza was not using drugs at the time of the killing. As the state report notes, autopsy results revealed that Lanza had not recently consumed alcohol, prescription or illicit drugs. He even "hated the thought of doing any of those things."
But one question still remains: Why?
"Unfortunately, that question may never be answered conclusively, despite the collection of extensive background information on the shooter through a multitude of interviews and other sources," Sedensky said in the report released Monday. "The evidence clearly shows that the shooter planned his actions, including the taking of his own life, but there is no clear indication why he did so, or why he targeted Sandy Hook Elementary School."
While the full evidence on the shooting – which most likely amounts to thousands of pages – was not released, investigators made public a 44-page summary of the report on the Sandy Hook massacre, the second-deadliest shooting in U.S. history.
On Dec. 14, 2012, Lanza walked into Sandy Hook Elementary School in Newtown, Conn., armed with a .223-caliber Bushmaster Model XM15 rifle. Within five minutes, 154 rounds had been fired, and 26 people – 12 young girls, eight young boys and six adult women – were killed. Lanza then took his own life with a single shot from a Glock 20, 10-mm pistol in classroom 10.
The morning of the shooting, Lanza shot his mother several times in the head with a .22-caliber rifle while she was still in bed.
The new report on the Newtown shooting also revealed that Lanza was familiar with and had access to firearms and ammunition. There were also some details about the killer's eating habits.
"The shooter was particular about the food that he ate and its arrangement on a plate in relation to other foods on the plate," the investigation noted. "Certain types of dishware could not be used for particular foods. The mother would shop for him and cook to the shooter's specifications, though sometimes he would cook for himself."
The report also specifies the items found in Lanza's bedroom. They included news articles about other school shootings, specifically the 1999 Columbine High School massacre in Colorado. On his computer, investigators discovered a spreadsheet of mass murders over the years, photos of Lanza pointing guns at his own head and two videos showing suicides by gunshot.
Even more shocking, perhaps, investigators found a check from mother to son for the purchase of a CZ 83 firearm. All the weapons Lanza used to kill his mother, the children and teachers and ultimately himself were legally purchased by Nancy Lanza.
Even with all this new information about shooter Adam Lanza, family members of the victims still feel like they'll never have all the answers.
"Yes, we have read the report, no, we cannot make sense of why it happened. We don't know if anyone ever will," Donna Soto, the mother of slain teacher Victoria Soto, said in a statement, according to CBS Local. "We don't know if we will ever be whole again, we don't know if we will go a day without pain, we don't know if anything will ever make sense again."
FOR FREE to continue reading
✔️ Unlock the full content of International Business Times UK for free
offer available for a limited time only
✔️ Easily manage your Newsletters subscriptions and save your favourite articles
✔️ No payment method required
Already have an account?
Log in
© Copyright IBTimes 2023. All rights reserved.