NFL, Pepsi Deny They Asked Adele To Perform At Super Bowl Halftime 2017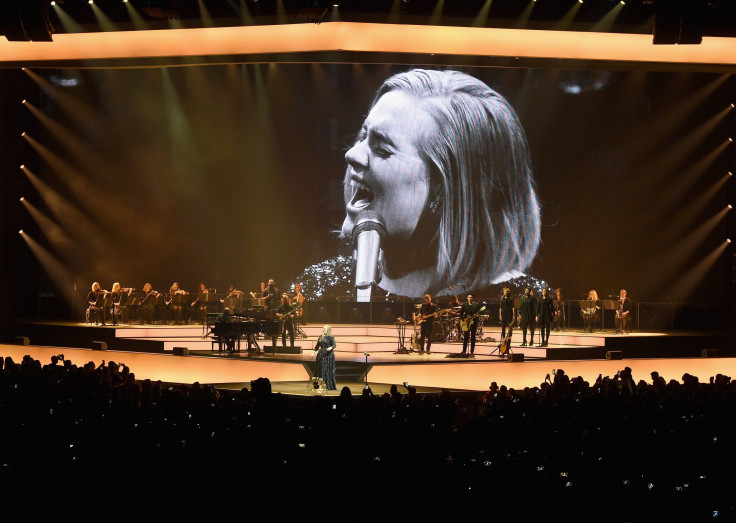 The NFL and Pepsi have denied that they asked Adele to perform at next year's Super Bowl halftime show.
In a statement obtained by Yahoo, NFL and Pepsi said that they are big fans of the "Hello" singer. They also said that they engaged in talks with different artists, including the British singer, but an offer was not made.
"We are focused on putting together a fantastic show for Houston and we look forward to revealing that in good time," the statement continued.
The statement comes after Adele addressed a couple of rumors in her concert in Los Angeles last Saturday. The singer said that she was asked to perform at the show, but she declined.
"First of all, I'm not doing the Super Bowl," the "Someone Like You" songstress said, according to Billboard. "I mean, come on, that show is not about music. And I don't really – I can't dance or anything like that. They were very kind, they did ask me, but I said no."
Rumors about the singer's possible performance started swirling when Britain's The Sun published a report saying, "organizers are doing absolutely everything they can to try to persuade her to sign up."
Apart from the rumors of the performance, Adele also shut down speculations that she is pregnant. The actress said that perhaps the rumors started because she would always put her hand on her belly when singing, but she denied that she is currently with child.
"I know I'm not Beyonce, I'm not dancing or anything like that but it's a bit grueling," the singer said, according to Vanity Fair. "I can't be pregnant and travel this much."
This year's Super Bowl halftime show featured a triple threat performance from Coldplay, Beyonce and Bruno Mars. While there were many who did not like the performance, it still became one of the most watched shows in TV history with 111.9 million views.
Adele is currently finishing the North American leg of her Adele Live 2016 world tour.
© Copyright IBTimes 2023. All rights reserved.