Nicki Minaj Calls Adele 'Queen' After 'Monster' Rap On James Corden's Carpool Karaoke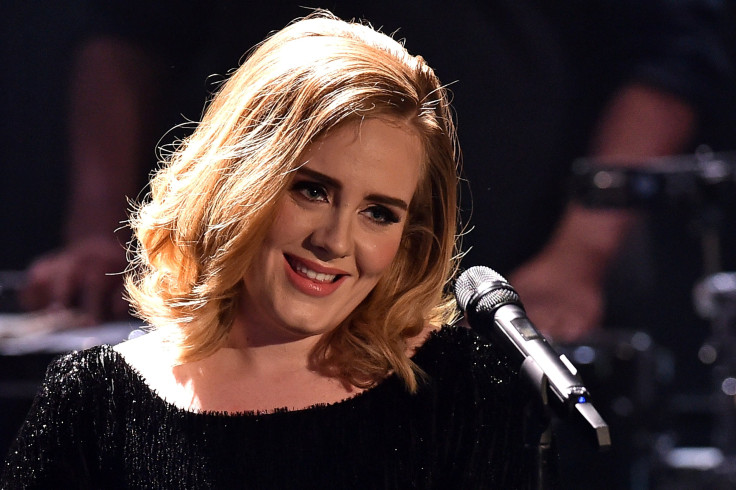 Nicki Minaj lauded Adele after she rapped on James Corden's Carpool Karaoke. The "Hello" singer was seen on the show rapping a verse sung by Minaj in Kanye West's "Monster," after which Minaj took to Twitter to address the performance.
Minaj also posted a short clip from the interview on Instagram and captioned it "Pull thru, QUEEN !!!!! #Adele #Monster the attitude & fingers to match. #Oh #Ok #IcoNic ❤ ️ I cried when she waved bye to the careers."
A report by Entertainment Tonight (ET) said, citing the show, that the "Rolling in the Deep" singer is obsessed with Spice Girls and dedicated her tenth birthday party to them.
Corden also asked Adele if she was interested in making her own squad, like Taylor Swift, and suggested that she add Beyonce, Jennifer Lawrence and Emma Stone to it. Corden reacted to the possibility by saying: "Taylor Swift's squad would s--- themselves."
Adele, Lawrence and Stone are already friends, according to ET, which added that the three have been spotted spending time in New York City over the past few months.
During the show, Adele also said, according to People magazine: "One of the reasons I name my albums after my age is that they're sort of polaroids of my life at that time." The comment prompted a question from Corden asking "When do you think you'll stop?"
Adele responded by saying that she will not be naming any more of her albums after her age. "This is the last album after my age. I believe in trilogies," she said, according to People magazine, and joked: "The next one will just be Adele."
Adele won an Oscar for "Skyfall" in 2013 and her latest song "Hello" from her album "25" has garnered close to 1 billion views on YouTube. She has won 10 Grammy awards and has an upcoming sold-out world tour, People magazine reported.
Check out the video here:
© Copyright IBTimes 2023. All rights reserved.