Nicki Minaj Face Tattoos: Safaree Samuels, Rumored Boyfriend,Tattoos Rapper's Name And Face [PHOTO]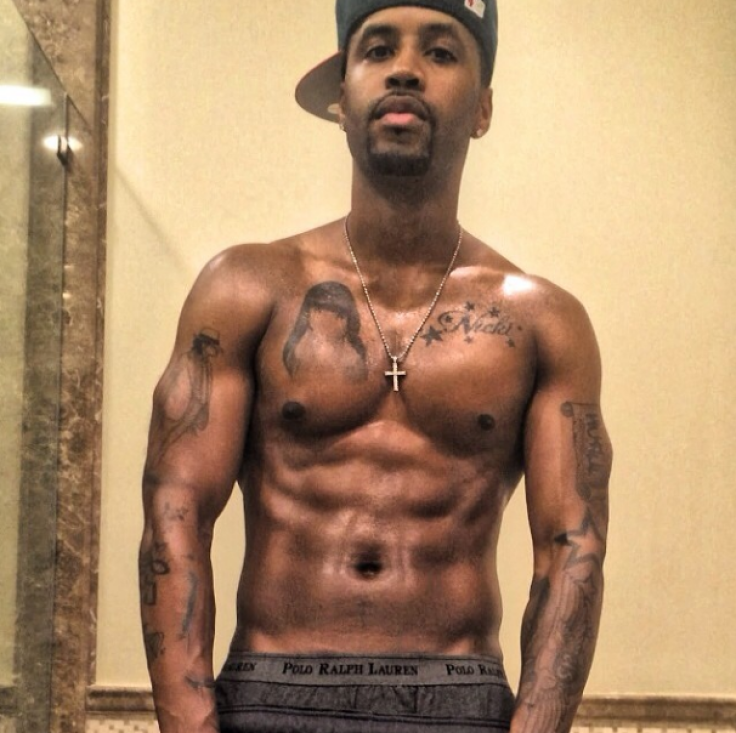 Nicki Minaj's rumored boyfriend Safaree Samuels has not only one tattoo of her, but three. He showed his love for the rapper in a very public way this past weekend on Instagram. Samuels, also known as Scaff Beezy, posted a photo of himself shirtless, revealing two new tattoos of the curvy vixen. On the right side of his chest, he got a face tattoo of Minaj, and on the left, he got her first name inked, with stars surrounding it.
Back in November, Safaree first made headlines for his Nicki Minaj tattoos when he videotaped himself getting a tattoo of the 31-year-old's face on his arm. While the pair has never confirmed their relationship, he has been by Minaj's side as her "hypeman" ever since she became famous.
The tattoo features a pink-haired Minaj with her tongue sticking out and her cleavage showing.
Samuels said about the tattoo: "A lot of people out there tattoo somebody that they don't know. Why not tattoo somebody that I know, you know?" He then spoke about his Bob Marley tattoo on his left arm. "The Bob Marley?" he asked, before saying,"I don't know what I was thinking."
Samuels is not the only one to get a tattoo of his loved one. Last April, Amber Rose showed off large tattoos of her fiancé, Wiz Khalifa, and her mother, Shauna Soares, on Instagram. Both are portraits of their faces. The tattoos are both black-and-white. The ink of Khalifa's face is on the back of her left arm. It is unclear where she got the portrait of her mother. Along with the photo she posted of her Khalifa tattoo, she wrote, "True Love #Cam&Amb:-)." As a caption for the photo of her mother's ink, Rose wrote, "New Tatt- Throwback of my Mommy Ms Dottie."
In June, Zayn Malik of One Direction got a tattoo of his girlfriend's face on his arm. The 20-year-old showed his love for Perrie Edwards, a British singer, by getting a design of her wearing a beanie hat. The new ink is on Malik's right arm.
After marrying Mariah Carey in 2008, Nick Cannon got her name tattooed in large letters on his back.
Check out the video here.
© Copyright IBTimes 2023. All rights reserved.