Nicki Minaj-Meek Mill Update: 'Anaconda' Singer Goes On Twitter Rant After Ex Safaree Samuels Files Abuse Lawsuit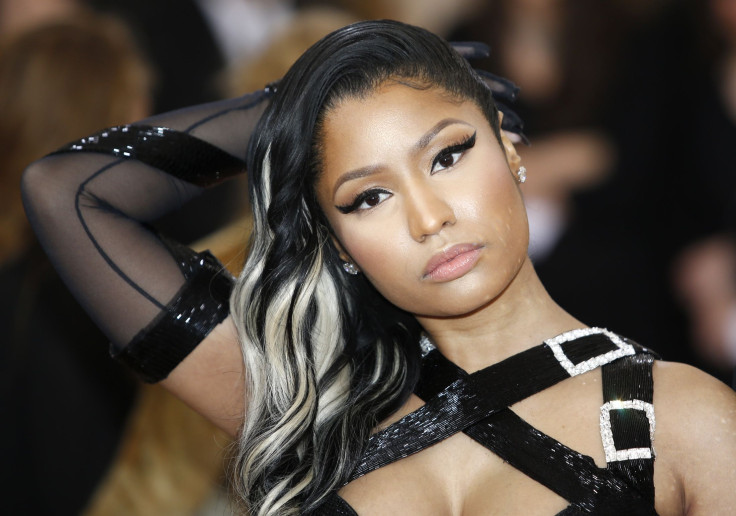 Just days after Nicki Minaj celebrated her boyfriend Meek Mill's birthday, the "Anaconda" singer was sued by her former lover Safaree Samuels over emotional and physical abuse. Minaj slammed Samuels on her Twitter account, saying that her ex was trying to "extort" her after filing a lawsuit.
In a series of tweets, Minaj took shots at Samuels: "Tweeted on the 5th that the 6th was my baby's bday. Celebrated on the 6th for his bday (publicly). Served w/a lawsuit on the 9th. lol."
In another tweet, Minaj wrote: "Two years later this poor excuse of a man is suing me & claiming to have been physically & emotionally abused. Lol. He's so miserable."
Minaj and Samuels split in 2014 after dating each other for 12 years. Following the breakup, Minaj moved on with Mill, but alleged in her recent tweets that her ex-boyfriend is not letting her be happy. Minaj blamed Samuels for not letting her celebrate Mill's birthday with complete happiness.
"You can't even celebrate your happiness anymore w/o being victimized. Miserable ppl refuse to move on w/their lives," the 33-year-old wrote.
© Copyright IBTimes 2023. All rights reserved.