Nicki Minaj Professes Her Love For Boyfriend Meek Mill During South Africa Concert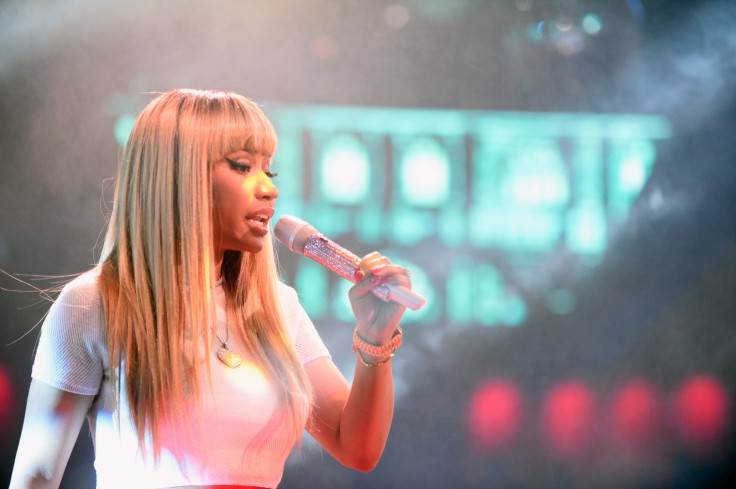 Meek Mill may be locked away on house arrest, but he and Nicki Minaj are still going strong. The "Anaconda" singer recently made her love for the Philadelphia native known while performing in South Africa.
According to TMZ, Minaj, 33, stopped mid-show to send love to her beau back home on Tuesday. The artist showed a slideshow of photos of her and Meek while their collaboration with Chris Brown, "All Eyes On You," played. The crowed cheered on wildly, singing along with the female rapper. The loving gesture comes amid rumors the pair have decided to call it quits.
On March 12, TMZ reported that Minaj and Meek had reconciled their differences after three weeks apart. The rappers are said to have come to the realization that it was a lack of communication, rather than compatibility, that was creating issues between them. It was also reported that the "Lord Knows" rapper's legal woes were causing a strain on their relationship, but that they'd decided to work through it. Minaj was said to be spending as much time as possible in Philadelphia with her boyfriend while he completes his 90-day house arrest stemming from a probation violation linked to a 2008 gun and drug charge.
Split rumors began circulating in February after a report from TMZ revealed they'd gotten into a relationship-ending fight. At the time it was believed that Meek had asked Minaj to stay in his hometown with him, but she refused. Those stories were neither confirmed nor denied.
© Copyright IBTimes 2023. All rights reserved.