Nicki Minaj Reveals Wedding Plans: Is She Marrying Safaree Samuels Soon?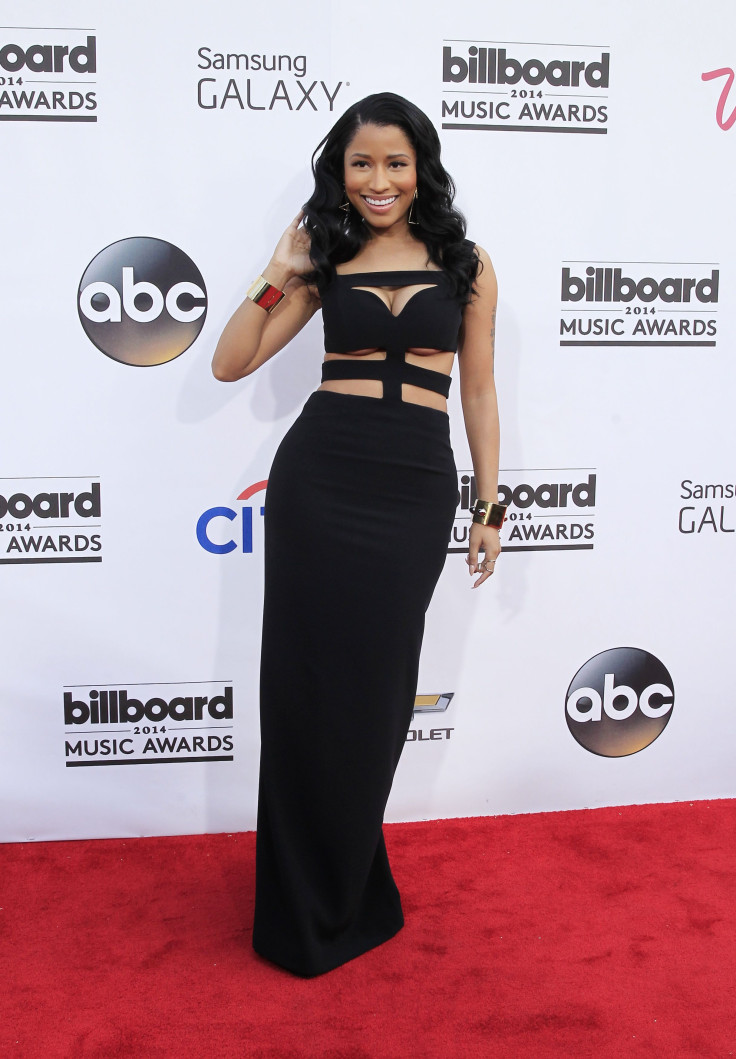 Nicki Minaj is revealing her wedding plans amid rumors she and longtime boyfriend Safaree Samuels are engaged. They raised eyebrows in March after the two showed off rings on their engagement fingers while vacationing in Cabo. The two were not trying to conceal the large pieces of jewelry, which looked like wedding bands.
Now, the rapper is talking about where she would like to get married, and dresses of course. "I'd want it to be on a beach somewhere, like Turks and Caicos," Minaj tells In Touch. When it comes to fashion, the vixen says, "I'm gonna have 10 [dresses]," before toning it down a bit. "OK, maybe more like three!" She has even figured out one of her designers already—Alexander McQueen. Minaj, 31, says she is going to have "a big princess dress, something short I can dance in at the party and then an Alexander McQueen gown that's sexy and figure-hugging."
It would not be too much of a surprise if the rapper marries Samuels very shortly, as the hypeman has not only one tattoo of her, but three. He showed his love for Minaj in a very public way last weekend on Instagram. Samuels, also known as Scaff Beezy, posted a photo of himself shirtless, revealing two new tattoos of the curvy vixen. On the right side of his chest, he got a face tattoo of Minaj, and on the left, he got her first name inked, with stars surrounding it.
In November, Safaree first made headlines for his Nicki Minaj tattoos when he videotaped himself getting a tattoo of the 31-year-old's face on his arm. While the pair have never confirmed their relationship, he has been by Minaj's side as her "hypeman" ever since she became famous.
The tattoo features a pink-haired Minaj with her tongue sticking out and her cleavage showing.
Samuels said about the tattoo: "A lot of people out there tattoo somebody that they don't know. Why not tattoo somebody that I know, you know?"
© Copyright IBTimes 2023. All rights reserved.