Nico Tortorella Reveals They Currently Only Have Sex with Spouse To 'Get Pregnant': 'It's A Process'
KEY POINTS
Nico Tortorella said they and their spouse Bethany Meyers currently only have sex to "get pregnant"
They said it was "strange" for them to be "this monogamous and straight in the 15 years" they've known each other
The "Walking Dead: World Beyond" star said they don't mind putting their "alternative" sex life on hold as they try for a child
Nico Tortorella got candid about their family plans with their spouse, Bethany Meyers.
The "Walking Dead: World Beyond" star, who goes by they/them pronouns, appeared on Spotify's "Call Her Daddy" podcast with host Alex Cooper and opened up about their sex life and polyamorous relationship with Meyers, whom they wed in 2018.
During the interview, Tortorella spoke about the struggles they faced while trying for a baby.
"It's a f-----g process. I just wished we learned more about how to get pregnant and not about how not to get pregnant. It's terrible," the "Younger" actor was quoted by People as saying. "I'm in this place now with sex where I think it's f-----g stupid."
Tortorella clarified that they "love" sex, which they described as a "beautiful thing" and an "extension of love." However, at the moment, they are "only having sex to get pregnant."
"I haven't had sex with a dude in two years. I haven't had sex with anyone except for my partner since February of 2020. Which is strange. We have never been this monogamous and straight in the 15 years that we've known each other. It's been a f-----g process," they added.
While the "Scream 4" star misses having other partners, their focus at present is to have a child and doesn't mind putting their "alternative" sex life "on hold for a minute."
"I'm just forced to just look at my biology in a different way [at the moment]. We were having the gender conversation, like penis/vagina: that's where I am right now, right? I'm addicted and in love with the idea that I will have a child soon, and all of my energy is directed to that person," Tortorella shared, adding that they and Meyers have grown closer while isolating together for much of the pandemic.
The couple previously opened up about their polyamorous relationship with Advocate in 2017. At the time, Meyers called labels "frustrating," while Tortorella shared that they were "still figuring out the best way we can bring other people into our relationship."
"So many people have this idea that if you can love this, you cannot love this," Meyers added. "And I don't understand, because I do. I can have feelings for two people. There are different kinds of feelings, they fulfill different needs. I don't find it very realistic to think that I'm going to get everything I need out of Nico."
The pair also talked about their sex life in the interview. For Tortorella, they hadn't hit their "sexual prime" yet at the time.
"As sacred as I look about sexuality, I'm so obsessed and passionate about learning more about sexuality," they explained. "Right now, what it looks like is me going into the field and looking at all sorts of different types of sexuality and energy connections with people so I can get a better understanding. I don't think I know enough, I don't think I feel enough, and I don't think the world knows enough of it."
They also shared a snap of their Advocate cover on Instagram. "The many ways LGBTQIA people are creating families every day. visibility. fluidity. unity. tribe. pride. pack of lions," they wrote in the caption.
Back in April, Tortorella revealed that "Younger" co-star Hilary Duff partially inspired them to want a home birth when the time comes.
"Hilary is such an incredible woman and the ways in which she has brought these children into this world are incredible. They've inspired how we want to have babies at home right in the little bathtub in the master bedroom with everyone else around," they told Entertainment Tonight. "There is something so special about how she lives her life and how she carries people, quite literally."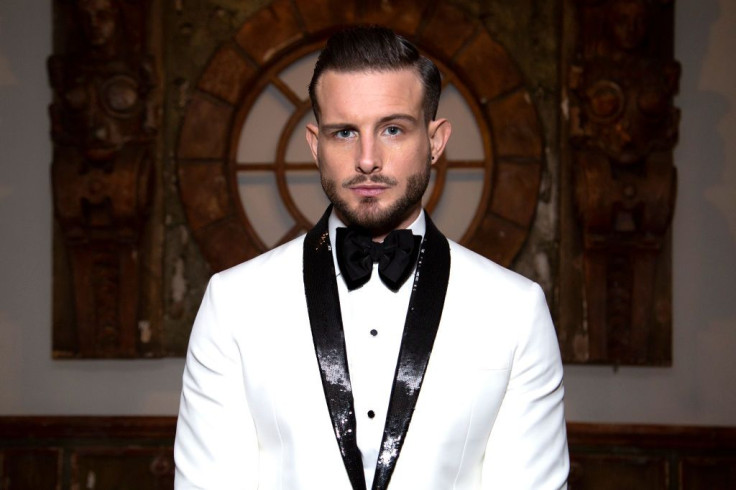 © Copyright IBTimes 2023. All rights reserved.