Nicolas Cage Still Paying Back $6 Million In Tax Debt: List Of His Most Ridiculous Purchases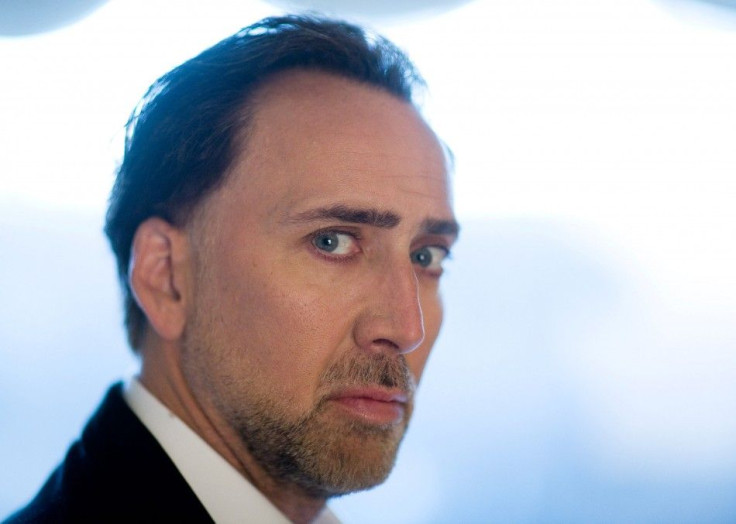 Nicolas Cage is one of the busiest working actors in Hollywood right now, and for good reason: He is reportedly still paying back some $6 million in tax debt. According to TMZ, Cage most recently paid off a $624,934.64 tax lien on expensive gifts he gave to family and friends between 2004 and 2009, but the actor still owes the IRS another debt worth nearly 10 times as much.
The prolific action star has been working to stabilize his finances over the past few years after nearly entering bankruptcy in 2009, the same year he filed a $20 million lawsuit against his former business partner, Samuel Levin. In court documents, Cage blamed his financial troubles on Levin, claiming that his partner "lined his pockets with several million dollars in business management fees while sending Cage down a path toward financial ruin."
Levin immediately counter-sued, describing Cage (real name Coppola, like Francis, his uncle) as a profligate spender who squandered his earnings on an extremely lavish lifestyle, reported CNN.
"Levin repeatedly warned Coppola that he was living beyond his means, urged him to spend less, and warned him that financial disaster loomed if he continued to spend uncontrollably," Levin's filing said. "Levin described the folly of several other well-known entertainers who compulsively overspent their way into bankruptcy, and warned Coppola 'it could happen to you.'"
In 2010, Cage issued a public statement saying that he had paid more than $70 million in taxes over the course of his acting career and would continue to pay back everything he owed. And so far, he has been true to his word, paying off another lien of $6,257,005 in back taxes in April of this year.
Although the "National Treasure" star famously owned 15 expensive properties at one point, he has since sold off many of them, including his beloved Midford Castle in England, another 11th century castle in Etzelwang, Bavaria, and an 8,300 square-foot mansion in Newport Beach, Calif.
It would be nearly impossible to itemize all of the luxuries Cage has at one time or another possessed, but here is a rough list of some his most outlandish purchases:
-A pyramid-shaped tomb in New Orleans where he plans to be buried and sealed after he dies<br>
-A menagerie of exotic pets including purebred dogs, rare birds, monitor lizards, vipers, rattlesnakes, two albino King Cobras, and an octopus that reportedly set him back $150,000<br>
-An antidote serum in case one of the venomous snakes bites someone<br>
-A full-time veterinarian (at one point) to care for the venomous reptiles<br>
-$276,000 for a 67-million-year-old Tarbosaurus dinosaur skull (he outbid Leonardo DiCaprio)<br>
-A collection of shrunken heads<br>
-An extensive collection of valuable comic books, most of which he sold in an auction for $1.68 million<br>
-A Lamborghini Miura SVJ purchased in 1997 for $497,500. The car is one of only 16 existing models in the world; it was built in 1971 for the Shah of Iran, but was confiscated during the Iranian Revolution. As if that wasn't sufficiently extravagant, Cage also reportedly owns 49 other vehicles, including:
-Nine Rolls Royces<br>
-A 1955 Jaguar which he allegedly keeps in the billiard room of his Bel Air, Calif., mansion, for decoration<br>
-A 2003 Ferrari Enzo<br>
-A 1958 Ferrari 250 GT Pininfarina<br>
-A 1938 Bugatti T57C Atalante Coupe<br>
-A 1955 Porsche 356 Pre-A Speedster<br>
-A Gulfstream jet<br>
-Two yachts<br>
-18 motorcycles, as of 2004<br>
-A 45-acre Bahamian island<br>
Meanwhile, Cage is attached to 12 upcoming movies including "Kick Ass 2" and "National Treasure 3," according to IMDB. He was reportedly paid $7.5 million for his role in "Ghost Ride," and $12 million a piece for "Seeking Justice" and "The Sorcerer's Apprentice."
© Copyright IBTimes 2023. All rights reserved.
FOLLOW MORE IBT NEWS ON THE BELOW CHANNELS