Nicole Kidman Opens Up About Replacing Cate Blanchett In 'Being The Ricardos'
KEY POINTS
Nicole Kidman portrayed Lucille Ball in "Being the Ricardos" after Cate Blanchett was previously attached to the role
Kidman shared the industry motto she holds about casting after being asked about replacing Blanchett
Lucie Arnaz admitted she was "devastated" after Blanchett dropped out of the project due to scheduling conflicts
Nicole Kidman is getting candid about replacing Cate Blanchett as the lead of "Being the Ricardos."
Kidman, 54, stars as Lucille Ball in Aaron Sorkin's new biographical drama, which chronicles the iconic comedian's turbulent personal and professional relationship with husband Desi Arnaz (Javier Bardem) over the course of a production week on set of their hit sitcom, "I Love Lucy."
Kidman was cast in the role after Blanchett dropped out of talks to star as Ball in the Amazon Studios movie due to scheduling conflicts. In a recent interview with The New York Times, Kidman shared the industry motto she holds about casting after being asked about replacing her fellow Australian actress.
"I feel like there's a sacred pact among us all — whoever gets something, that's where it was meant to land," said Kidman.
Arnaz and Ball's daughter Lucie Arnaz, who served as an executive producer on "Being the Ricardos," admitted that she was "devastated" after learning that Blanchett no longer could do the project. "It just took too long and we lost her. I was devastated," she told New York Times.
Lucie also revealed that she had a hard time looking for the right actress to portray her mother in the biopic after Blanchett pulled out of the project. "None of them made me happy. It was always like, who's the flavor of the month? Who's got the hot movie of the minute?" she said.
When the "Moulin Rouge" star's name emerged as a possibility, Lucie was intrigued. "I thought that's good — we should only be looking at Australian actresses for this!" she joked.
For her part, Kidman was aware of the intense backlash to her casting when it was initially announced. "I'm not on the internet and I definitely don't Google myself. But things trickle through," the actress said.
Kidman previously said playing Ball had been daunting because it was out of her "comfort zone."
Lucie, however, had nothing but praise for Kidman, saying the actress was "spectacular" in the role.
Speaking to Palm Springs Life magazine about the biopic in August, Lucie revealed she'd watched the first two days featured in the film, which showed Kidman playing Ball in the late '30s and mid-'40s, when the late star "wasn't Lucy of Lucy Ricardo fame yet."
"It was a trifle different. And I know she meant it to be, so it could feel different," Lucie said of Kidman. "But boy, what she did was astounding. She's got such poise and class."
"Being the Ricardos" also stars Bardem, Nina Arianda, J.K. Simmons, Alia Shawkat, Tony Hale, Clark Gregg, Linda Lavin, Jake Lacy and John Rubinstein.
The film is now streaming on Amazon Prime Video.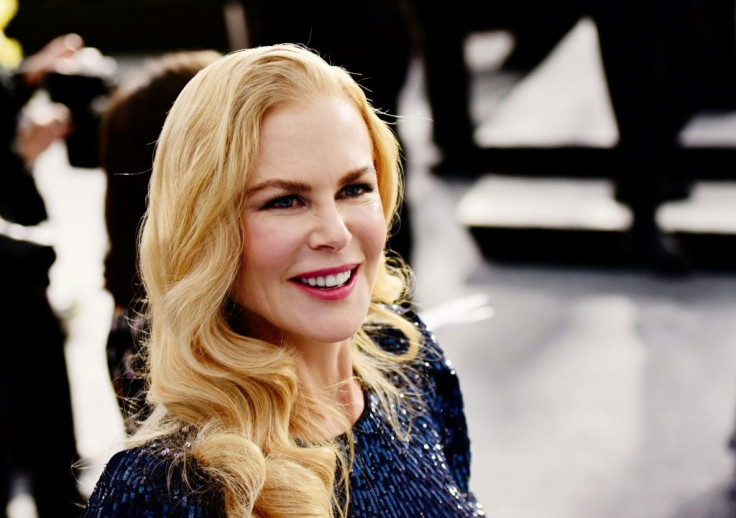 © Copyright IBTimes 2023. All rights reserved.