Nicole Kidman Throws Shade At Andy Cohen On CNN's New Year's Broadcast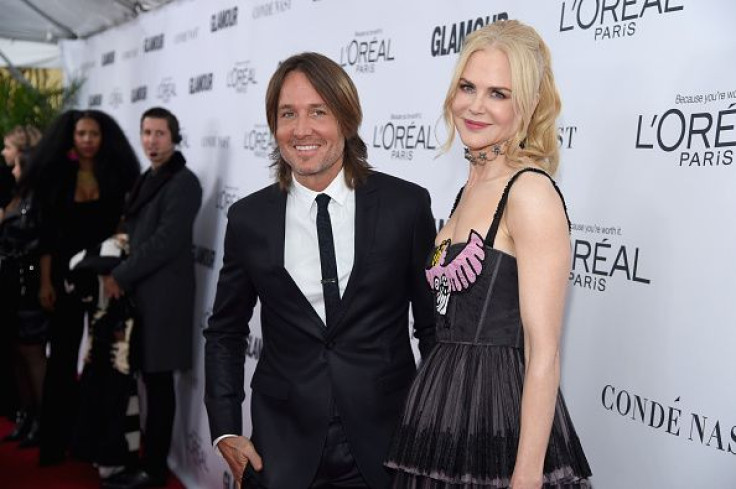 Nicole Kidman recently threw shade at Andy Cohen during the live broadcast of CNN's New Year special.
Kidman and her husband, Keith Urban, were interviewed by Cohen and Anderson Cooper from their hometown in Nashville. During their conversation, Cohen asked the couple to comment on Kidman's famous clapping at last year's Oscars.
"I mean, it's called a logical clap if you don't want to slam your hands together with rings, but what do you want to do?" Urban said (via E! News).
Kidman added, "I wish that there were more important things to be concerned about or that people were focused on more important things than that sort of clapping. That's what I would say."
The interview between the CNN hosts and the couple ended on an amicable note, and they greeted each other "Happy New Year." But after the interview, Cohen realized that Kidman just threw shade at him on live television.
"I think she just shaded me a little bit," he said. Cooper seconded, "Well yeah, she did. Yes." Cohen declared that Kidman won't be invited to his show, "Watch What Happens Live."
On his Twitter account, Cooper said that he understood where Kidman was coming from. He also reiterated that Cohen has a lot of celebrity guests on his Bravo TV show. The host replied to Cooper's tweet and said, "Not Nicole Kidman."
Meanwhile, Kidman made headlines earlier this year after she was seen clapping weirdly at the 2017 Oscars. A month later, she appeared on "Kyle and Jackie O Show" to explain what exactly happened.
"It was really awkward! I was like, 'Gosh, I really want to clap.' I don't want to not be clapping, which would be worse, right? 'Why isn't Nicole clapping?'" she said.
Kidman wore a 119-carat Harry Winston diamond ring to the awards show, and this made it impossible for her to clap properly. "It was really difficult because I had a huge ring on that was not my own. It was absolutely gorgeous, and I was terrified of damaging it. It's like, is there not more important things to be focused on than the seal clap?" she added.
© Copyright IBTimes 2023. All rights reserved.