Nicole 'Snooki' Polizzi Shuts Down Rumors She's Divorcing Jionni LaValle; Claims Her Wedding Rings Are 'Too Big'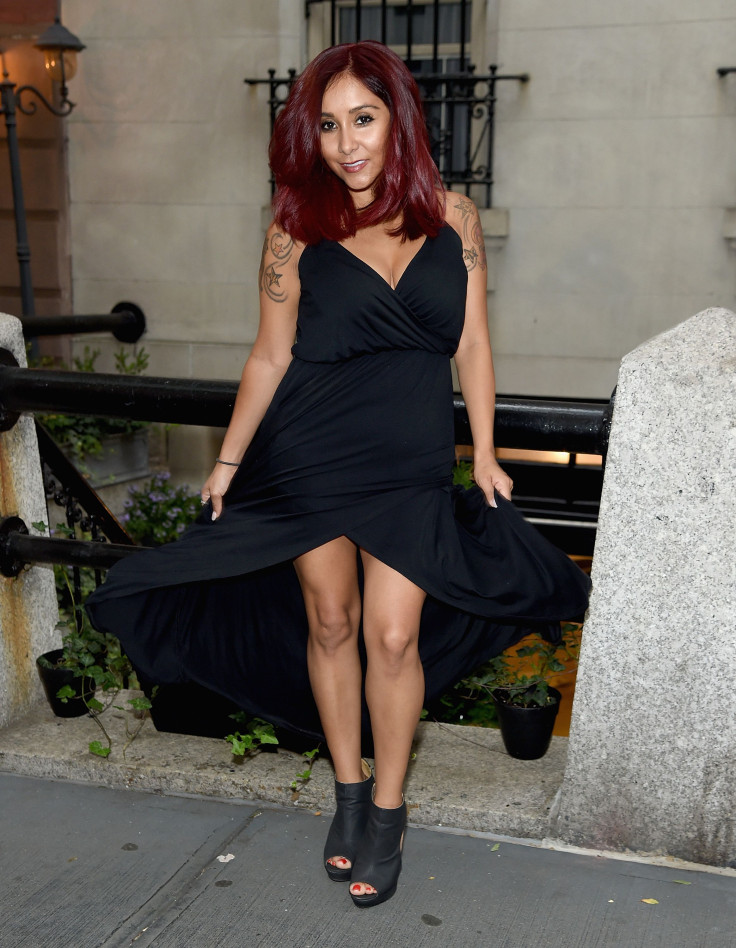 Reality TV star Nicole "Snooki" Polizzi went into full mama-bear mode Thursday amid rumors that she and husband Jionni LaValle are divorcing. The fabricated claims began earlier this week after it was reported that an email address, linked to LaValle, 28, had been used to create an account on the cheating site Ashley Madison. While Polizzi, 27, did not immediately address the claims, she has since spoken out and she's not letting anyone bash her or her hubby.
In a recent string of tweets, the mother of two explained once and for all why she's often seen without her wedding rings. As was reported on E! Online, the "Jersey Shore" alumnae assured fans that her lack for marital bling has everything to do with sizing and nothing to do with her marriage coming to an end. She went on to say that she will be having the rings resized so she can wear them again. She also teased an upcoming episode of her podcast, insinuating that she will be addressing these rumors and the tabloids perpetuating them.
A few hours after speaking out about the rumors on Twitter Thursday, Polizzi returned to Twitter to take on InTouch, who had printed a story claiming she and her husband were staying together because they hadn't signed a prenuptial agreement. She tweeted a screen grab of the article along with a message stating that they most certainly did sign a pre-nup and asking that they "at least try" to print factual articles about her and LaValle.
This is the second time Polizzi has had to address these rumors. She first spoke out on Tuesday, hours after news broke that her husband may have been named in the Ashley Madison hack. In a long Instagram post she explained to fans that she had initially planned to keep quiet on the matter, as she did not want to breathe life into such a salacious rumor. She decided to, however, after more and more publications picked up the story and rumors about Polizzi's marriage to LaValle began spreading like wildfire. She wrote that LaValle was one of "the most humble, respectful, and most loyal souls" she knew and he would never do such a thing to her or their family.
© Copyright IBTimes 2023. All rights reserved.