Snooki-Jionni LaValle Ashley Madison Update: Nicole Polizzi Responds To Cheating Rumors On Instagram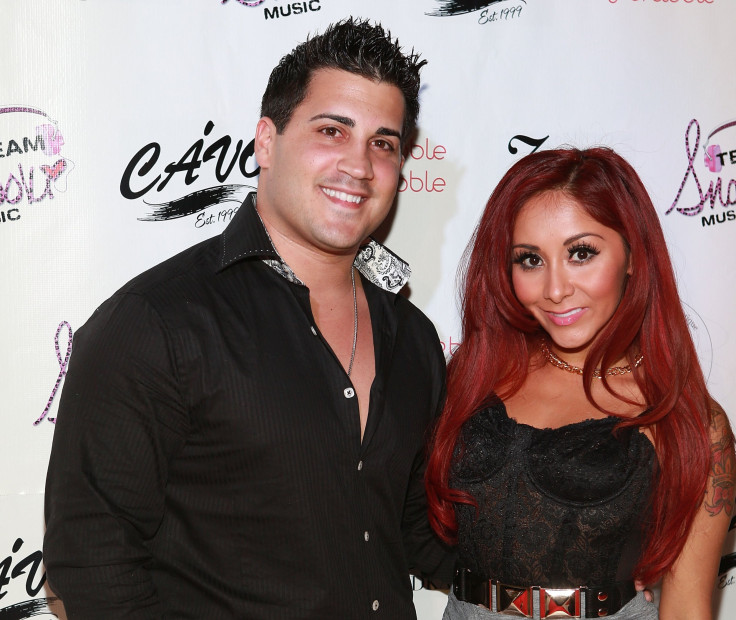 "Jersey Shore" alum Nicole "Snooki" Polizzi responded to rumors her husband, Jionni LaValle, was one of the millions of cheaters exposed in the Ashley Madison hack last week. Earlier, the star slammed former "19 Kids and Counting" star Anna Duggar for defending her husband, Josh, and it looked like she was a hypocrite when her husband purportedly was exposed in the hack.
Polizzi, 27, had heard about the gossip earlier in the day and thought it was laughable. She remained silent, until she realized her husband's supposed infidelity was the talk of the day. She then promptly took to Instagram to set the rumor mill straight, sharing a picture from her Gatsby-themed wedding day and unleashing a tirade.
"Jionni is the most humble, respectful, and most loyal souls I know. I mean hello, that's why I married him," she said. "He's a standup guy who loves his family more than anything in this world."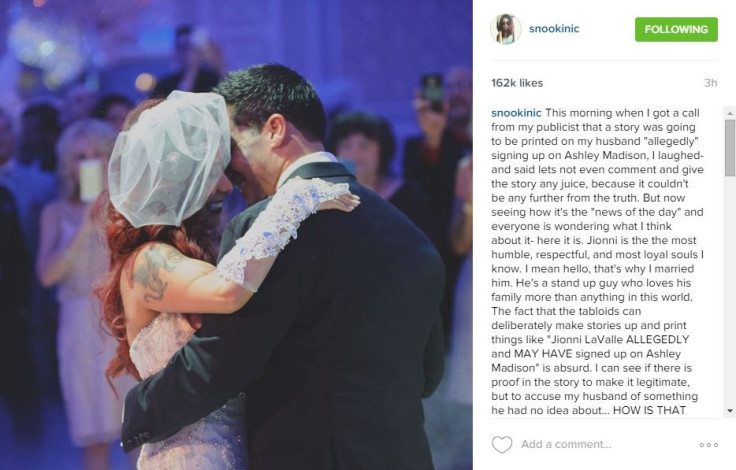 The reality star continued: "I really didn't even want to acknowledge this absurd story, but when my family is being bashed for no reason -- mama bear is gonna say what's up. So no, my husband didn't sign up on that website to cheat on me. Honestly, if he wanted to cheat -- he would go out and do it. Not sign up on a website and pay for it."
Polizzi finished her Instagram post with her signature flare. "Jionni is a good guy and doesn't need his name being tarnished. Nor does our family," she said. "We did nothing wrong to deserve this. So with all of this said, I love you babe. And even though I'm a pain in your ass, I know you would never cheat on me. Especially on a lame ass website."
Clearly, LaValle is not one of the celebrities or high-profile people exposed in the hack. For the list of cheaters who were, click here.
Follow me on Twitter @mariamzzarella
© Copyright IBTimes 2023. All rights reserved.