Nicollette Sheridan Granted New Trial Against ABC For Termination From 'Desperate Housewives'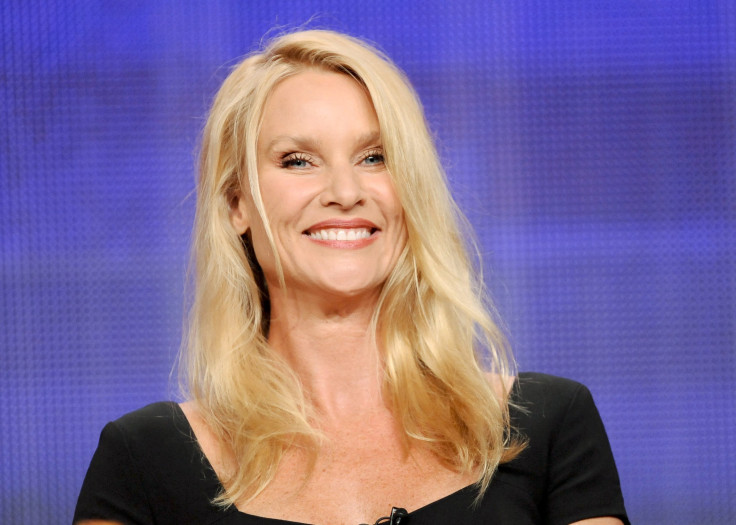 British actress Nicollette Sheridan, who played Edie Britt on the ABC drama, "Desperate Housewives," has been granted a new trial for her lawsuit against the network that she filed in 2010 for her termination from the show.
A Los Angeles Superior Court on Wednesday surprisingly turned an earlier decision, granting Sheridan a new trial against ABC for being fired from the show's fifth season. Sheridan had sued ABC, ABC Studios, which was formerly known as Touchstone, and the show's creator Marc Cherry, in April 2010 for $20 million, claiming that she was removed from the show because she had complained about being hit by Cherry on her head during a September 2008 argument.
The first trial, in 2012, which lasted for 16 days had ended in a deadlock. Later, a California appellate court reportedly said that the trial judge should have issued a direct verdict in favor of the defendants, as Sheridan was not terminated but only her contract had not been renewed.
Sheridan appealed to Judge Michael Stern that her contract wasn't renewed after her complaint to network officials regarding Cherry's actions, but the judge reportedly said that Sheridan should have filed an administrative complaint with the California Labor Commission within six months of the incident.
However, only weeks after confirming this, Judge Stern re-ordered a new trial. The basis for the ruling remains unclear, but a court paper reportedly filed by Sheridan's lawyer last week, mentions recent rulings by other judges suggesting that it wasn't mandatory to exhaust administrative remedies before filing for a labor claim.
According to reports, Sheridan's lawyer, David Crochetiere, said that he was pleased with the new ruling and believed that the case might turn in his client's favor. Adam Levin, a lawyer for ABC Studios, reportedly confirmed the new trial but made no comments about the ruling.
The new trial date has been set for April 30.
© Copyright IBTimes 2023. All rights reserved.