Nina Dobrev Poses With Ellen Page On 'Flatliners' Set In Behind-The-Scenes Photo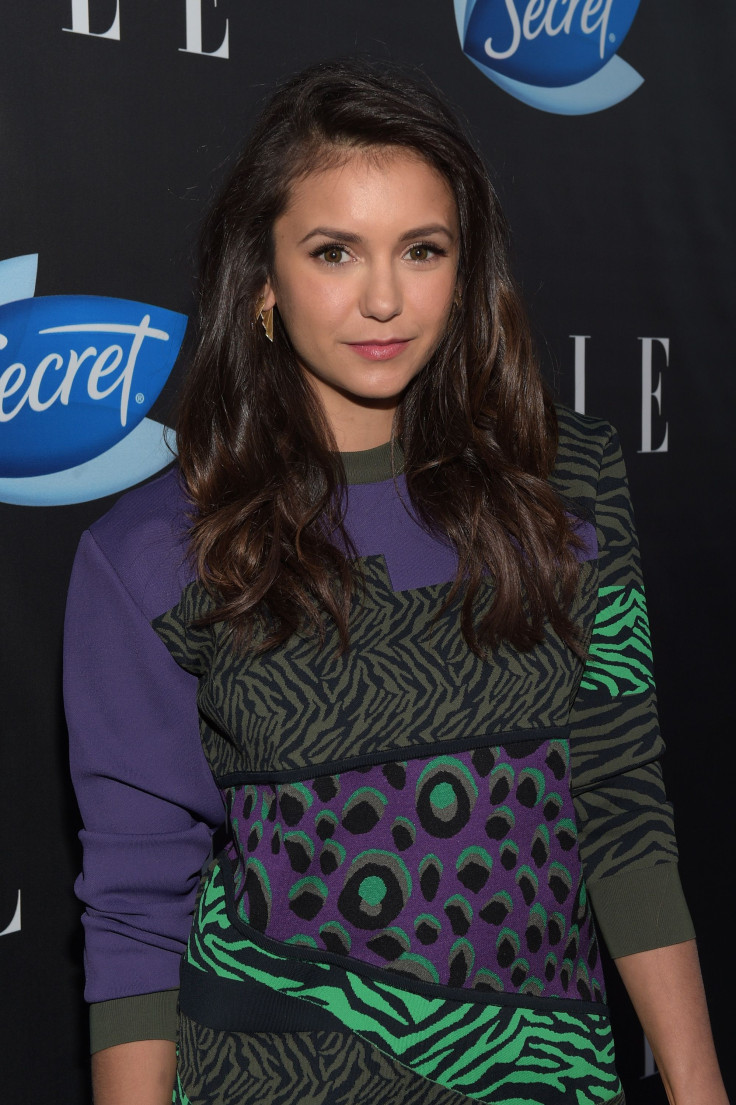 Nina Dobrev reminded Ellen Page that she's Canadian too. In a silly Instagram photo, Dobrev told Page not to forget that the "Made in Canada" label at least sort of applies to her. After all, she spent most of her childhood in the country.
The Bulgarian-born actress is currently filming "Flatliners" in Toronto with the "Tallulah" star as well as James Norton, Kiersey Clemens and Diego Luna. Kiefer Sutherland, who was in the original 1990 flick, will also be in the film, but he might not pop up in Dobrev's Instagram snapshots too often. He is balancing filming the movie with shooting his new ABC drama, "Designated Survivor."
The original "Flatliners" followed five medical students who were experimenting with near-death experiences by intentionally stopping their hearts. However, they soon learned that there were consequences to visiting the afterlife. A release date for the reboot has not been announced.
Though the movie sounds dark, Dobrev seems to be keeping things light on set. She has posted fun behind-the-scenes pictures over the last few days, including a shot of herself making goofy faces in front of the camera.
Another recent post reminded fans just how many projects she has coming up. In addition to "Flatliners," she is also working on "xXx: Return of Xander Cage," "Crash Pad" and "Arrivals."
With any luck, she'll still find time to return to the final season of "The Vampire Diaries." Though she left the CW drama in Season 6, she promised to return for the series finale. CW president Mark Pedowitz confirmed that the network was negotiating with the Elena actress, but he also noted that a plan was in place if a deal can't be made.
"There are discussions going on with Nina, we'd love to have her back...These are discussions that go on, hopefully she'll be back," Pedowitz told reporters at the Television Critics Association summer press tour (via E! Online). "But should it not work out, Julie [Plec, showrunner] has planned out a great series finale for fans."
While Dobrev has been active on social media since Pedowitz confirmed discussions about her "TVD" return, she hasn't commented on a possible appearance.
© Copyright IBTimes 2023. All rights reserved.