Nina Dobrev: 'Vampire Diaries' Star's Mom, Michaela Constantine, Coaches Her Sex Scenes With Boyfriend Ian Somerhalder [VIDEO]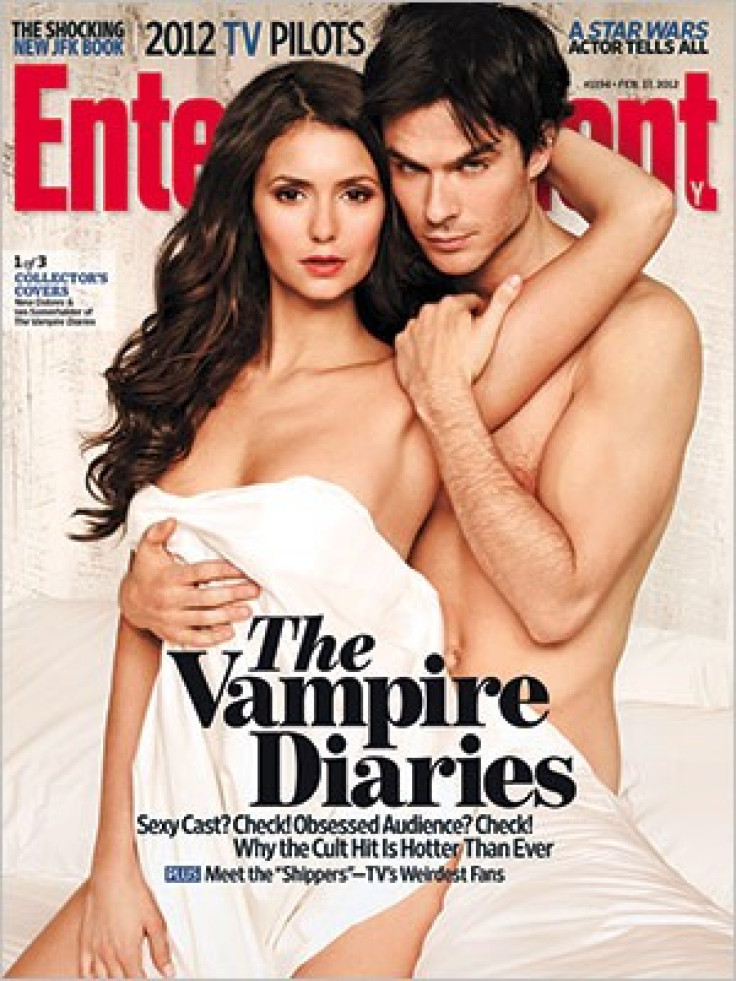 Nina Dobrev made a striking admission to talk show host Conan O'Brien while promoting new episodes of the supernatural drama, "The Vampire Diaries," on "Conan" Tuesday night.
"I'm pretty sure I've made out with every guy on the show, as my character, of course," said Dobrev, whose character, Elena, is currently in a love triangle between the show's two lead vampires, Damon and Stefan Salvatore.
While promiscuity is common on the hit series, Dobrev admitted that the sex scenes become even more uncomfortable after the cameras stop rolling. Dobrev said her mother, artist, Michaela Constantine, gives her tips on how to heat up the sex scenes with her on-screen and off-screen boyfriend, Ian Somerhalder, 34.
"The awkwardness, the weirdness, is like when my mom comes to set and I have to do like sex scenes or something, and that can get weird, but what is even weirder is when I come off set and she starts giving me notes," she said.
The 24-year-old told O'Brien that one of the most recent comments from her mother was, "Arch your back more. It will like look sexier if you arch your back."
Dobrev made it clear that the duo has a close relationship, but O'Brien was skeptical of Constantine's parenting methods.
"That's creepy. I'm sorry. Your mom shouldn't be saying that stuff," he said.
The mother-daughter duo made a splash last year when they starred in a 'Got Milk?' 'Like Her, Like Me' campaign.
"I am the person I am today because of my mom. I just wouldn't be here today if it wasn't for her," said Dobrev in behind-the-scenes shoot for the campaign.
"My creative, sort of artistic, side comes from my mom. She always influenced me and sort of told me that if I wanted, I could do anything and she was there to help me do anything that I wanted to do," she said.
In February, the CW announced an early pickup for a fifth season of "The Vampire Diaries." It remains one of the network's highest-rated shows in the adults 18-34 and women 18-34 brackets.
CW Network President Mark Pedowitz said "The Vampire Diaries" is returning, along with new series "Arrow" and the long-running "Supernatural."
"Not only do ARROW, SUPERNATURAL, and THE VAMPIRE DIARIES perform well on-air, they're also extremely successful for us both digitally and socially. I'm thrilled to have all three shows returning to our schedule next season," said Pedowitz.
"The Vampire Diaries" airs Thursdays at 8 p.m. EST on the CW.
© Copyright IBTimes 2022. All rights reserved.
FOLLOW MORE IBT NEWS ON THE BELOW CHANNELS