Nintendo 2016 Earnings Report: 5 Things We Learned About Company's Future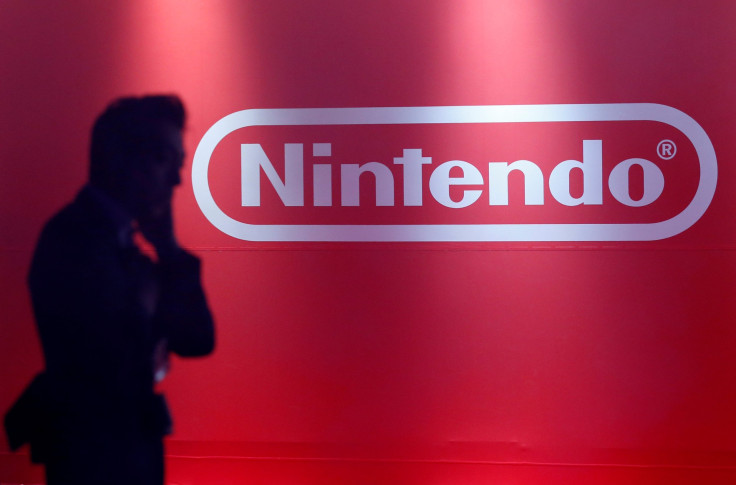 Nintendo has released its annual earnings report for the 2016 fiscal year (ending March 31) and the video game company has seen plenty of ups and downs in that time.
The company sold a portion of its stake in the Seattle Mariners major league baseball team and saw its failed console, the Nintendo Wii U, fade into the darkness. However, the Nintendo 3DS handheld console saw record growth thanks to Pokémon Sun and Moon, and the launch of the Nintendo Switch has revitalized the company, becoming the fastest selling console in its history.
Unfortunately, the Nintendo Switch launch came at the tail-end of the 2016 fiscal year so the effects of the console won't be known until this time next year but the report does give us an indication of Nintendo's future.
Here are five takeaways from Nintendo's 2016 Earnings Report.
1. Expect More And More Nintendo Mobile Games
Nintendo has slowly but surely made its way into the mobile game space. First, Nintendo dipped its toes into the mobile games pool when they released the social app, Miitomo in 2015. However, in the 2016 fiscal year the company dove headfirst with Pokémon Go, Super Mario Run and Fire Emblem Heroes.
Super Mario Run was a huge success in terms of downloads, with both iOS and Android versions combined to have about 150 million downloads worldwide. However, Nintendo couldn't capitalize on these numbers as Wall Street Journal reporter Takashi Mochizuki reported that although Fire Emblem Heroes saw just a fraction of the downloads of Super Mario Run, the monetization model for FE: Heroes brought more revenue.
Nintendo's goal with its mobile game offerings is to expose its various IPs to those who may not be familiar with them (the casual gamers) and, as the worldwide phenomenon Pokémon Go showed, a lot of those migrated to Nintendo's dedicated gaming systems.
They are trying different types of games and monetization models to see what works best for them. It seems FE: Heroes model has worked so we can expect a similar model in future Nintendo mobile games. The next offering is an Animal Crossing game and there are still more to come so we'll have to wait and see but Nintendo is all-in in regards to mobile games as this excerpt from the Earnings Report shows.
"In order to expand the scope of our business, we will seek to strengthen our business foundation, generate synergy with our dedicated video game business and maximize business for Nintendo as a whole by building our smart-device business into one of our major pillars of profit," Nintendo said.
2. We're Reached Peak Nintendo 3DS
The 2016 fiscal year for the Nintendo 3DS was a banner year for the handheld console. The company sold 7.27 million hardware units (a 7 percent increase) and 55.08 million software units (a 14 percent increase).
However, now that the Nintendo Switch has launched and acts like a handheld console in its own right we should expect the decline of 3DS numbers across the board.
Before I go further, I'm not saying the Nintendo 3DS is "dead" -- Nintendo has said it will support the 3DS alongside the Switch -- but this will be the last time Nintendo sees these types of numbers from its handheld console.
The large 3DS numbers are a result of a perfect storm that started with the popularity of Pokémon GO, which led to increased sales of software of older games in the Pokémon series and drove the Nintendo 3DS family hardware sales growth outside of Japan.
Couple that with the release of Pokémon Sun and Moon exclusively for the 3DS and you have all the makings of a sales juggernaut.
In 2017, Nintendo will be releasing a new Pikmin, Fire Emblem and Kirby game for the 3DS along with a new IP in Ever Oasis. However, with the Nintendo Switch gaining the attention and focus of Nintendo most of the software will be for that platform especially with games like Fire Emblem: Warriors seeing a dual release on 3DS and Switch, a trend I expect moving forward.
3. Switch's Staggered Software Release Schedule is a Good Thing
Speaking of Nintendo Switch software, it seems the company has learned from the Wii U's failings and have staggered releases of first-party games for its new console.
Breath of the Wild launched the Switch in March and Mario Kart 8 Deluxe launches in April. First-party games, Arms, Splatoon 2 and Super Mario Odyssey are the next big releases for the hybrid console and all come out a month or more apart to give Switch owners time with each game before jumping into the next.
The first year of the Switch's life is filled with a ton of new software, and as Breath of the Wild's attach rate proved, a great game can sell a console and those who were holding out for a deeper library won't have to wait for long.
4. Third-Party Focus to Continue
Along with some great first-party games coming down the pipe, third-party support was a big focus for Nintendo when they announced the Switch and the company promises to continue releasing third-party games for the Switch.
"We will maintain favorable conditions surrounding Nintendo Switch by providing a continuous stream of appealing third-party titles across varying genres. We aim to stimulate the platform and expand sales going into the holiday season this year."
While the release schedule of third-party software for both Switch and 3DS seems light (especially in the U.S.) companies like Square Enix have come out and said they are determined to bring their games to the Switch with Dragon Quest XI already being slated for a release on the hybrid console.
But with a couple of months until this year's E3, we should expect a lot more announcements.
5. E3 is Going to Be Huge
Nintendo's presence at E3 over the last few years has been a bit odd. The company has relegated its presentations to digital-only instead of the live format and 2016's focus on Breath of the Wild (and barely anything else) leaves this year's E3 with a lot of question marks.
What will Nintendo show? Will there be any surprises?
The Switch and its upcoming software slate will be a huge portion of Nintendo's E3 presentation (presumably) with more information on the upcoming paid-internet service being revealed. But as Nintendo's CEO Tatsumi Kimishima told reporters after the release of its Earnings Report, there are a lot more titles that have been unannounced.
The possibilities of these surprise Nintendo titles at E3 are endless and the rumors have already begun but this year's E3 should give those who are on the fence regarding the Nintendo Switch the push they need to get onboard.
© Copyright IBTimes 2023. All rights reserved.
FOLLOW MORE IBT NEWS ON THE BELOW CHANNELS