Nintendo Switch Restock On April 28, Coinciding With 'Mario Kart 8 Deluxe' Release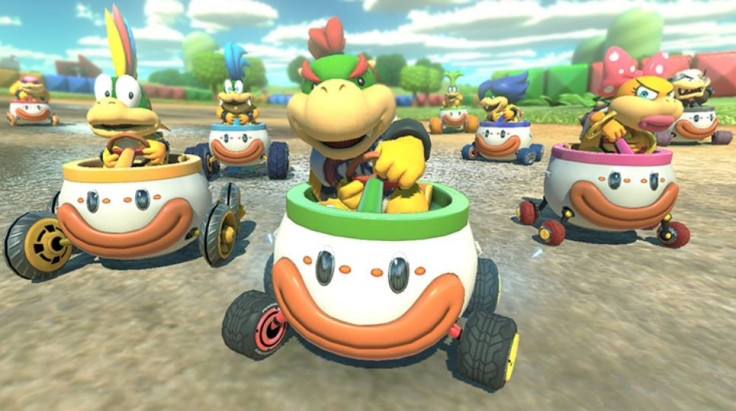 Nintendo Switch is reportedly getting restocked on April 28 to coincide with the release date of Mario Kart 8 Deluxe. The news comes via a verified Toys R Us employee on the Nintendo Switch subreddit. User Mariods64 says, "I can confirm a restock for April 28, the same day Mario Kart 8 Deluxe comes out." A moderator in the community then checked the credentials for the source.
While it's true this information only directly pertains to Toys R Us, it's likely shipments are scheduled around that date for other retailers, as well. Not only have we seen this pattern in previous Switch allotments, but it's also worth noting that stores like GameStop already are advertising Mario Kart 8 system bundles. That would only happen if there were more consoles on hand to purchase.
Read: Mario Kart 8 Deluxe File Size Is Pleasantly Small
In the past few days, Nintendo Switch has officially been dubbed the company's fastest-selling console ever. Throughout its March release month, more than 2 million Switch units were sold globally. The product's appeal was apparently vastly underestimated in most territories.
Those who follow Nintendo closely know that stock shortages come part and parcel with just about everything the company releases. The NES Classic Edition was an especially popular item during the holidays, and it has since been discontinued. About a decade ago, gamers struggled to get their hands on the virally successful Nintendo Wii. The case of low Switch stock is just the most recent frustration in a well-established pattern.
That being said, having more consoles available for the arrival of Mario Kart 8 Deluxe makes a lot of sense. Despite the Wii U's lackluster sales numbers, the original Mario Kart 8 had an attach rate of 50 percent months after its 2014 release. By the end of 2016, the game had sold north of 8 million copies. In other words, Mario Kart has a tendency to sell systems. With that in mind, it'd be helpful to have plenty on hand for any series-related launch.
Mario Kart 8 Deluxe is an enhanced port of Mario Kart 8 featuring all course DLC, a few new characters and the return of classic Battle Mode. If you can find a Switch, it's available now for $299.
Will you be trying to get a Nintendo Switch on the release date of Mario Kart 8 Deluxe? Are consoles in stock in your area? Tell us in the comments section!
© Copyright IBTimes 2022. All rights reserved.
FOLLOW MORE IBT NEWS ON THE BELOW CHANNELS