Nintendo Direct 2021: 6 Noteworthy Announcements From The Show
KEY POINTS
Nintendo still has not announced a new game system
This Nintendo Direct was the first full-fledged show in a long time
Nintendo continuous to support its first-party fighting game "Super Smash Bros. Ultimate"
Now that Sony and Microsoft are in full swing with their next-generation consoles, Nintendo still has not responded with a new game system. It appears the Kyoto, Japan-based firm plans to support the Switch for a little while longer. Ever since the hybrid device launched in 2017, the developer revealed its commitment to support it with regular software releases. This seems to be true, as hinted at the latest Nintendo Direct presentation.
Earlier this week, Nintendo posted the schedule for its online event, slated for Feb. 17, 2021. Fans quickly flooded message boards with speculation as to what might be announced. As noted by The Verge, this Nintendo Direct was the first full-blown show in a long time.
Others claimed that there would be a likelihood that the rumored Switch Pro would be unveiled. However, there was nothing during the broadcast that alluded to any possibility of it being in development. On the other hand, some of the games and content included in the showcase were a mix of new IPs and ports.
"Splatoon 3"

The ink-based shooter is finally getting a third installment. Not much is known about it aside from some gameplay segments that provide a glimpse of the new weapons, customization options, new abilities, and more. It is currently listed for a 2022 release.

"Super Smash Bros. Ultimate" (New Fighter)

Nintendo continued to support its first-party fighting game – "Super Smash Bros. Ultimate" – with even more characters. It's already in the second season of the Fighters Pass DLC, and the roster grows once again as it adds Pyra and Mythra from "Xenoblade Chronicles 2". The duo is the second character taken from Monolith Soft's Xenoblade franchise and counted as a single character that allows players to switch between them freely within a match. This gameplay mechanic is similar to how Zelda can switch to Sheik in "Super Smash Bros. Melee." Challenger Pack 9 for "Super Smash Bros. Ultimate" is expected to drop sometime next month.

"Project Triangle Strategy"

Square Enix's upcoming title bears some resemblance to its previous Switch-exclusive "Octopath Traveler" The game studio is once again blending 2D sprites with 3D environments. As indicated by its trailer, this is a tactics type of RPG wherein players move and battle along a grid. The name is also a working title only and is subject to change before it comes out in 2022, reported Polygon.

"Hades"

Supergiant Games' roguelike Action RPG Hades was an award-winning title for the Switch in 2020. Nevertheless, it was only offered as a digital copy from the Nintendo eShop. Gamers who want a physical cart to add to their collection can finally do so when it hits retailers on March 19, 2021.

"Ninja Gaiden Master Collection"

Before the gaming industry recognized the Souls series as some of the most difficult games, Team Ninja's "Ninja Gaiden" franchise was considered the most challenging. Now, Switch owners can finally play all three -- "Ninja Gaiden Sigma," "Ninja Gaiden Sigma 2," and Ninja Gaiden 3: Razor's Edge" and all DLCs – in one collection. It launches June 10, 2021.

Ports

Aside from the new titles, the latest Nintendo Direct likewise shared details regarding ported titles for the Switch. "The Legend of Zelda: Skyward Sword HD" was an exclusive for the Wii U that will benefit from the motion controls of the Joy-Cons. 2020's surprise hit – "Fall Guys: Ultimate Knockout" – is also making its way to the hybrid game system along with others more later this year.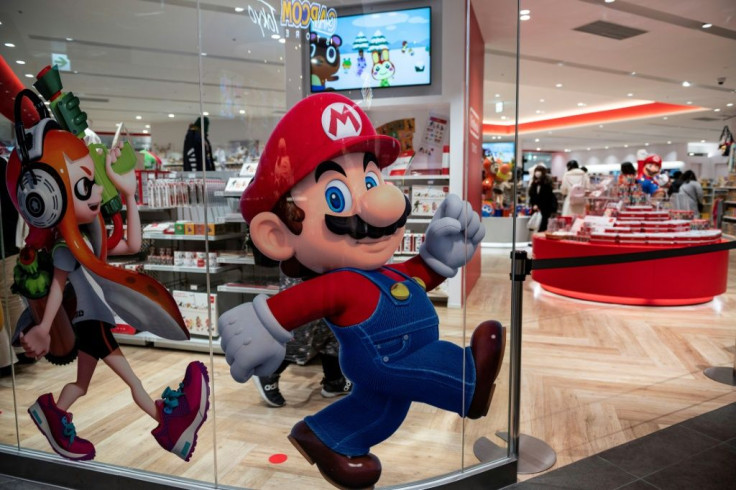 © Copyright IBTimes 2023. All rights reserved.