Nintendo 'Freaked Out' And Canceled 'Zelda' Live-Action Series After Netflix Leaked It: Report
KEY POINTS
Netflix was working on a "Legend of Zelda" live-action adaptation years ago, a report says
Nintendo canceled it after Netflix leaked it without permission, Adam Conover claims
The details about the cancellation only surfaced recently
Nintendo reportedly canceled a live-action series adaptation of one of gaming's longest-running adventure titles, "Legend of Zelda."
Everyone who's ever played a Nintendo gaming console will have at least played an iteration of "The Legend of Zelda," a popular franchise that features tons of adventure, puzzles and interesting storylines. The last part there would've made for a great movie or series – if only Netflix hadn't leaked it, Video Games Chronicle reported.
According to comedian and voice actor Adam Conover of "Adam Ruins Everything," Nintendo decided to cancel the live-action adaptation after news of it was leaked by "someone at Netflix."
The Wall Street Journal reported in 2015 that Netflix was working on a television adaptation of "The Legend of Zelda." It would've starred familiar characters such as Link, an ordinary young boy with an extraordinary quest to save a princess named Zelda and a kingdom called Hyrule. It would've been a dream come true for the franchise's fans had it not been canned.
The identity of the leaker remains unknown at the moment, but Conover said the leak caused the video game entertainment company, which normally keeps its plans secret, to "freak out" and ax the show.
Conover, who said "it's a story that I feel like I can tell now" after keeping silent about it for years, claimed, "They weren't supposed to talk about ['Legend of Zelda']. Nintendo freaked out ... and they pulled the plug on everything. They pulled the plug on the entire program to adapt these things."
"What happened was Netflix leaked this and ended up killing the whole project… why would you leak something like that? Because you're excited to brag about it but then the whole project falls apart. Come on! What are you doing?" he added in his interview on "The Serf Times" podcast.
The comedian said this after indicating that another project, a claymation version of "Star Fox," was also canned as a result of Netflix's leak. Hollywood production studio CollegeHumor was supposed to work on this other show.
Conover added that he knows these things because he was there when Nintendo's Shigeru Miyamoto came to CollegeHumor's office. He was working for the company at the time, but his boss told him he couldn't stay inside the office while they met with Miyamoto.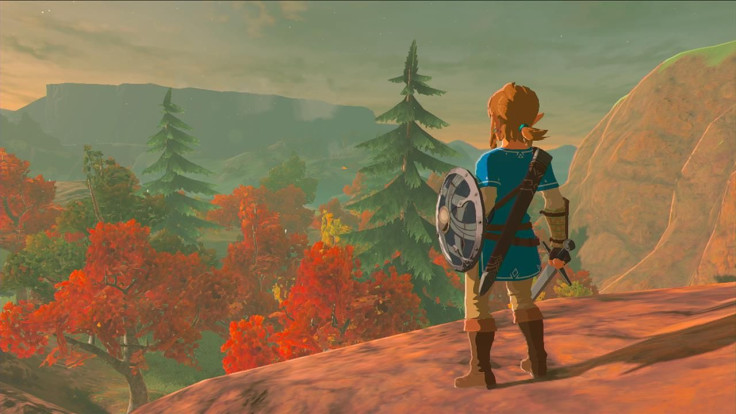 © Copyright IBTimes 2023. All rights reserved.
FOLLOW MORE IBT NEWS ON THE BELOW CHANNELS