'Minecraft' Nintendo Switch Worlds Will Be Way Smaller Than PS4, Xbox One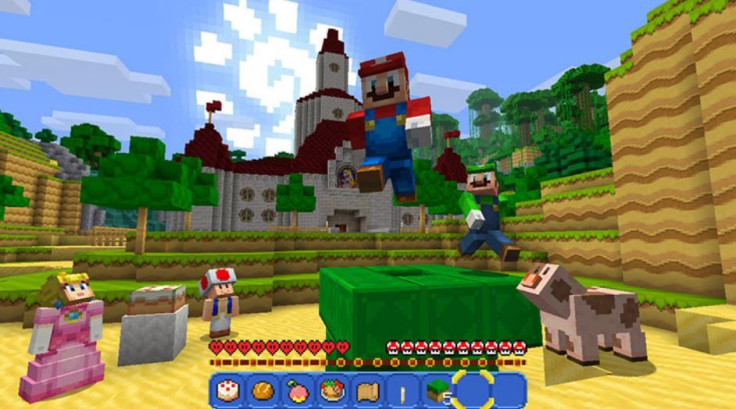 Minecraft is coming to Nintendo Switch next month, but, according to a stream recap on NeoGAF, the hybrid build of the game won't be identical to the versions found on PS4 and Xbox One. World size will be restricted on Switch, but framerate will stay the same.
As detailed in the post, worlds in Minecraft: Nintendo Switch Edition will be cut down to "medium size." This classification equates to a buildable area spanning 3072x3072 blocks. On PS4 and Xbox One, the largest world size is 5120x5120 blocks. That essentially means the canvas available to Switch users will be about 40 percent smaller than the current-gen console standard. That being said, it's 13 percent bigger than what was allocated for PS3, Xbox 360 and Wii U.
Read: Minecraft Is No Longer Being Updated On Windows Phones
Speaking of Wii U, Microsoft and 4J are apparently working to make your Wii U creations available on Switch. Those features won't be ready for launch, though. It was equally vaguely noted that the port's target framerate is 60 fps, but there was no specific mention made to resolution in handheld or docked mode.
Reiterating information from last week's Nintendo Direct, Minecraft on Switch will indeed be more or less current in content to other versions of the game when it releases May 11. From what we can see, this would relate to the small collection of bug fixes addressed in January's 1.40 console patch. Any subsequent tweaks that need to be made will arrive in updates afterward.
Those involved with development have said Nintendo's new console is "easy to work with." With that praise in mind, the listed limitations are likely tied to hardware shortcomings rather than creative difficulty.
Minecraft: Nintendo Switch Edition comes preloaded with six content packs including the Super Mario Mash Up DLC that was previously exclusive to Wii U. Like other versions of the game, players will be able to craft alone or in a multiplayer lobby with up to eight friends.
Minecraft comes to Nintendo Switch May 11.
Are you disappointed the Switch version of Minecraft will have smaller worlds than PS4 or Xbox One? Is a medium-size map good enough for your creativity? Tell us in the comments section!
© Copyright IBTimes 2023. All rights reserved.