Nivea Accused Of Racism For 'White Is Purity' Slogan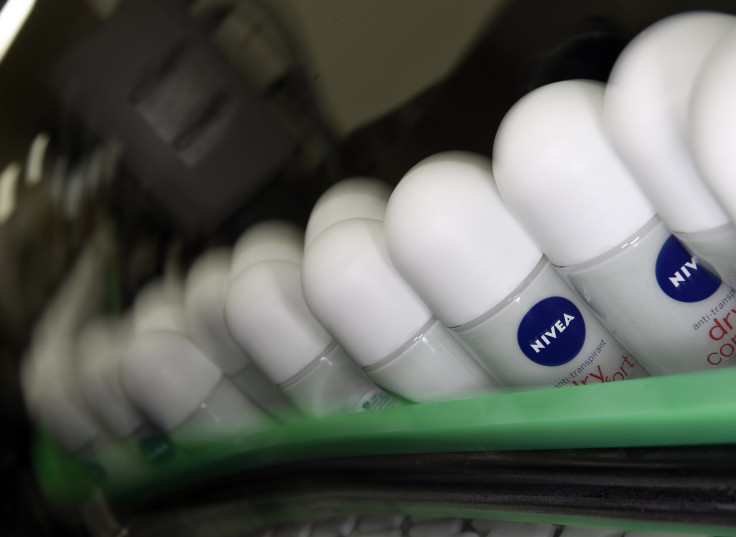 After facing criticism from social media users for the slogan, "White is Purity," on a deodorant produced by German skincare brand Nivea, the company has removed the advertisement and issued an apology because the tagline was deemed racist.
"We are deeply sorry to anyone who may take offense to this specific post," a spokesperson for Nivea parent company Beiersdorf told the BBC Tuesday in a statement. "After realizing that the post is misleading, it was immediately withdrawn.
Read: Samsung Releases A Sexist And Racist Ad
"Diversity and equal opportunity are crucial values of Nivea. The brand represents diversity, tolerance and equal opportunity.
"Direct or indirect discrimination must be ruled out in all decisions by, and in all areas of our activities."
The ad appeared on Nivea's Middle East Facebook page, which is liked by 19 million Facebook users.
It featured a woman dressed in white facing her window, with the caption that read, "Keep it clean, keep it bright. Don't let anything ruin it" along with the phrase, "White is purity," in the middle.
The German company removed the post once Facebook users pinned the ad as discriminatory.
"Boycott Nivea. It's a German company that had the advert 'white is pure,'" wrote a Facebook user Tuesday.
This isn't the first time Nivea has faced scrutiny over an ad. In 2011, Nivea was reprimanded for a magazine ad that had an image of a black man holding a mask of himself with a beard and afro-style hairdo. The tagline read, "Look like you give a damn," with "recivilize yourself" written in the middle in bold capital letters.
Nivea took to its Facebook Page issuing an apology and thanking fans for their feedback. "Thank you for caring enough to give us your feedback about the recent 'Recivilized' Nivea for Men ad. This ad was inappropriate and offensive," Nivea said on Facebook.
"It was never our intention to offend anyone, and for this we are deeply sorry. This ad will never be used again. Diversity and equal opportunity are crucial values of our company."
© Copyright IBTimes 2023. All rights reserved.