No July 4 Fireworks, Concerts For US Troops In Okinawa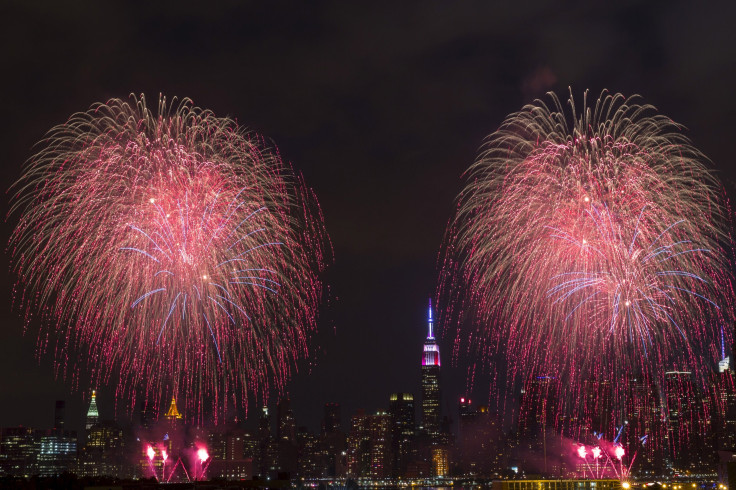 While millions of Americans around the U.S. look forward eagerly to the Independence Day holiday, and no less to the displays of fireworks, there will be a section of the U.S. population that will not be seeing any sparks in the sky on the Fourth of July: U.S. troops stationed on the southern Japanese island of Okinawa.
The U.S. Forces, Japan made a public announcement of the decision on its social media accounts Thursday.
Using similar language, the Facebook page of U.S. Forces, Japan said the decision was taken "to demonstrate unwavering respect for the loss our friends on Okinawa experienced." The loss refers to a string of recent incidents in which personnel belonging to U.S. forces on the island have been involved in crimes, including rape and murder.
The incidents have provoked further protests against the presence of U.S. troops, which a majority of the islanders oppose. Okinawa residents have repeatedly asked for the removal of U.S. bases from the island. In May, in response to the crimes by U.S. servicemen, all U.S. military personnel on the island were put under a monthlong night curfew. The "period of unity and mourning" also prohibited consumption or purchase of alcohol outside bases.
Commander of the U.S. Forces, Japan said on Facebook that "no U.S. installations in Japan will celebrate the Fourth of July holiday with fireworks displays or concerts. However, barbeques, sporting events, community events, and base open houses are other traditional ways in which we celebrate the holiday each year. Many of our bases are already planning to sponsor these activities. As always, we look forward to sharing our Independence Day traditions with our Japanese friends and neighbors."
© Copyright IBTimes 2023. All rights reserved.
FOLLOW MORE IBT NEWS ON THE BELOW CHANNELS