'No Man Do Us Apart': Woman Marries Cat To Stop Landlords From Evicting Pet
A woman in the UK has taken a bizarre step to stop her future landlords from evicting her pet cat. The 49-year-old single mother-of-two married her cat to ensure that she could not be separated from her beloved pet.
Deborah Hodge from Sidcup, southeast London, had to rehome three animals after her previous landlords did not allow pets in their properties. Hodge, who is currently terrified of losing her five-year-old pet cat India tied the knot to her feline companion in a civil ceremony on April 19, Lad Bible reported.
Hodge wore a tuxedo, while her feline bride was dressed in a gold lamé outfit with a bow tie for the civil ceremony officiated by a legally ordained friend.
"I would keep her forever and let no man do us apart," she said, adding that she hopes her commitment would make her future landlords realize how important it is for her to be with her beloved, SWNS reported.
After being forced to give up her two huskies when her previous landlord threatened her with eviction, Hodge said she was heartbroken. She was devastated after she had to give up her cat named Jamal when she moved into her current accommodation five years ago.
However, in 2017, Hodge managed to convince the present landlord, and since then, India was part of Hodge's family. The feline lost a leg in 2020 after she was hit by a car.
Hodge, who worked as a life coach lost her job in March. She now fears she could be evicted if she fails to make the next rent payment, due May 1. This is when Hodge came up with the idea of marrying India.
"By marrying India, I need any future landlords to know that we come as a package and we cannot be separated under any circumstances as she is as important to me as the children," Hodge said.
Although Hodge is sure that some people might call her crazy, she proudly stands by her decision.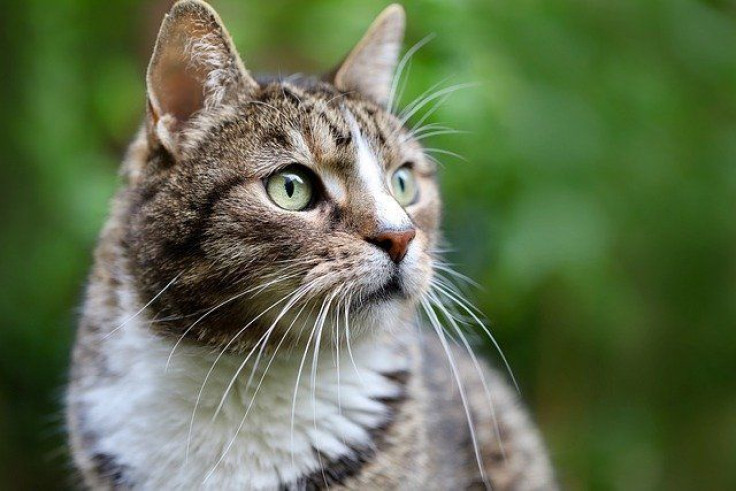 "I'm on my last pennies, I had nothing to lose and everything to gain so I married my cat! I recited vows under the universe that no man will ever tear myself and India apart. I set out my intention that I would never be separated from the animal I adore. I can't be without India," she said.