Nobel Prize Winner Ei-ichi Negishi's Wife Found Dead In Illinois Landfill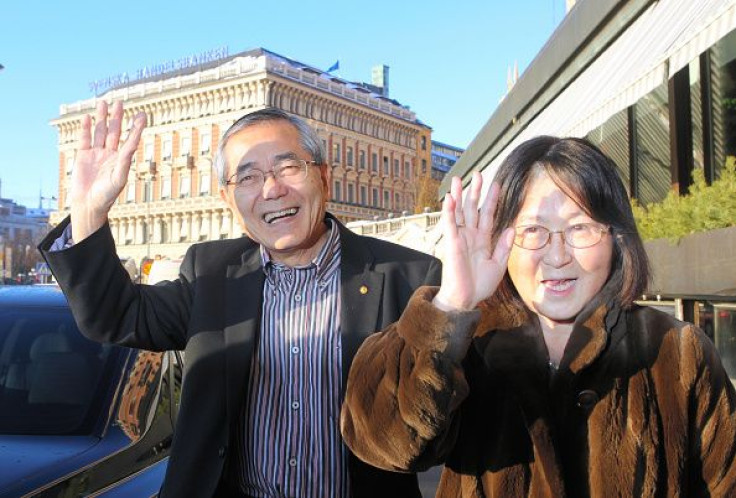 Nobel Prize-winning Purdue University professor Ei-ichi Negishi's 80-year-old wife Sumire, who was reportedly suffering from Parkinson's disease, was found dead in a landfill Tuesday in Rockford, Illinois, one day after the couple were reported missing.
82-year-old Dr. Negishi was found wandering around in 8200 Block of North Route 251 near the Rockford International Airport by Ogle County Sheriff's deputies. Dr. Negishi, who was found dehydrated and disoriented, was taken to the Rockford hospital.
The Negishi family told the NBC affiliated TV station WTHR that the couple were on their way to the Rockford International airport when the car driven by Dr. Negishi got stuck in a ditch. The Nobel laureate who appeared to be dazed and confused, reiterated to the police at the hospital that he and his wife were on their way to the airport.
The police found his deceased wife Sumire, along with their car on property owned by the Orchard Hills Landfill, miles away from the Rockford Airport.
The family told WTHR that the couple may have become disoriented and lost their way. While the police do not suspect any foul play in Sumire's death, an investigation to determine how she died is ongoing. Ogle County Sheriff Brian E. VanVickle told WTHR that Dr. Negishi was not a suspect in the incident.
The family in a statement to WTHR said, "We are devastated by the loss of our beloved wife and mother, Sumire Negishi, who was near the end of her battle with Parkinson's. She was traveling with her lifelong partner and husband, Eiichi Negishi, who was apparently suffering from an acute state of confusion and shock.
"We are very proud of his distinguished career," they continued. "But more importantly know him as a beloved and loyal husband, father and grandfather. Thank you for your compassion and for respecting our privacy as we process this tragic loss."
Dr. Negishi who has spent most of his life as a professor at Purdue University in Indiana was awarded the Nobel Prize in Chemistry in 2010 "for palladium catalyzed cross couplings in organic synthesis".
Purdue University mourned the death of Sumire in a statement on Wednesday. Mitch Daniels, president of the university, said "Purdue University and the world have lost a dear friend in the death of Sumire Negishi."
Daniels lauded Sumire's quiet strength behind her husband's achievements.
"Throughout a lifetime of love and loyalty, she supported her husband in a career of tremendous contributions to science and to the teaching and training of subsequent generations of top scientists," he added.
© Copyright IBTimes 2023. All rights reserved.