Nokia Lumia 800: Why it Can't Compete With Apple or Samsung
OPINION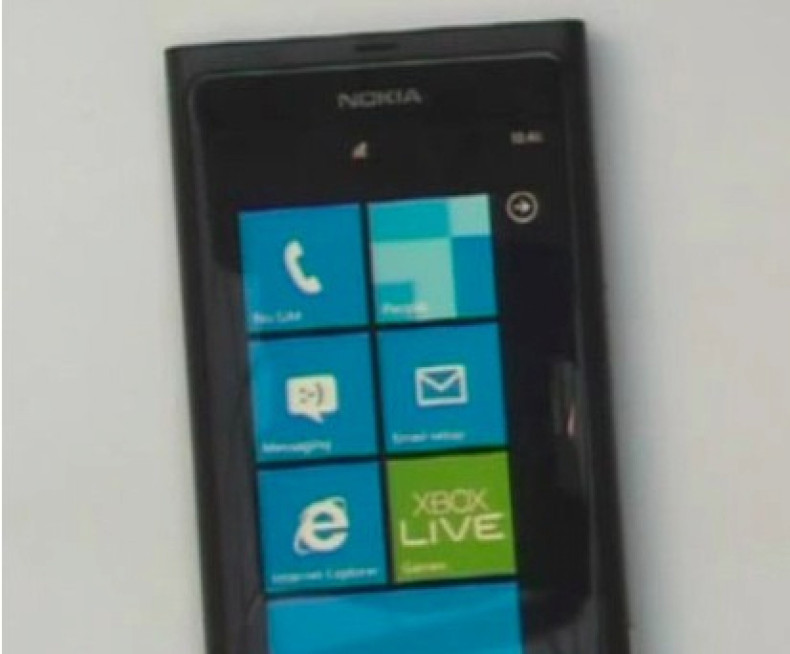 Nokia unveiled its first Windows Phone-based device, the Lumia 800, as well as three other new phones at the Nokia World conference in London Wednesday. The company will reportedly sell the phone for €420, or about $584.
The phone looks similar to the Nokia N9 phone, which runs its own Nokia-based operating system called MeeGo. The Lumia 800 features a 3.7-inch AMOLED curved-glass screen, a 1.4 GHz processor, 512 MB of RAM, 16 GB of memory and an 8-megapixel camera. When the phone is released in the U.S. next year, it will support both 4G LTE and CDMA and will be available in three candy colors --- magenta, cyan and black.
The best part about the Lumia 800 is that most of its most popular apps are built right in including Facebook, Twitter, Microsoft Bing. Now that Nokia has formally announced its partnership with Walt Disney Co.'s ESPN, Nokia's Lumia 800 also features an exclusive ESPN app called Sports Hub, which offers sports scores, news, and extensive support for fantasy football owners who want to manage their leagues, teams and players.
Nokia also built four exclusive apps just for its Lumia 800 and Lumia 710 devices, including Nokia Drive, Nokia Maps, Nokia Pulse and Nokia Music.
Nokia Drive is essentially GPS which features full turn-by-turn voice navigation for more than 95 countries, offers 2D or 3D viewing and comes pre-loaded with various voices and languages.
Nokia Maps works similar to Bing Maps and the Maps app on iOS devices, by providing directional information for navigating cities and finding businesses. The app tracks public transportation for more than 430 cities and also includes real-time updates on bus and train routes in 45 cities.
Nokia Pulse is a mix between Foursquare and Google+, letting users send location-based updates and photos to specific groups of family and friends. Nokia adds that with Pulse, syncing up in town and staying up to date is even simpler than sending a text message, but still just as private.
Nokia Music allows users to access the Nokia MP3 Store and buy and download music directly to their library. The application is similar to Pandora, such as the Mix Radio feature, which automatically streams music tailored to your music tastes, based on what you already have in your library. Users can also create their own channels based on the artists they like directly within the app, but unlike Pandora, users can even buy concert tickets directly within the app.
The worst part about the Nokia Lumia 800 is the wait; while the Nokia Lumia 800 will debut in November for France, Germany, Italy, Spain, the Netherlands and the UK, the U.S. will have to wait until early 2012. Hong Kong, India, Singapore, Taiwan and Russia will have the phone by the end of 2011.
The Lumia 800's price points aren't great. Apple's new iPhone 4S starts at $199, Samsung's Galaxy S II also sells for $199, and the last-released Verizon 4G LTE device, the Motorola Droid Bionic, launched for $299. Nokia's phone will lost around $584.
While Microsoft is betting heavy on Nokia's first Windows Phone, the Lumia 800 could suffer from a post-holiday release in the U.S. and an extremely steep price. In addition, Nokia's offerings pale in comparison to the newest smartphones released by Apple and Samsung, which are faster, more powerful, more substantive and cheaper. While Windows Phone may be a beautiful operating system, Apple's iOS and Google's Android platforms are more comprehensive and even integrate with each company's respective family of devices.
Nokia may be planning to introduce a portfolio of products in early 2012, but the company will need to take a long hard look at how it prices its devices from now on. Perhaps the Lumia 800 will be priced lower when it's ready for the U.S.
The Finnish company also debuted three other phones: the Lumia 710 smartphone, and the Asha 200, 300 and 303, which look very similar to RIM's BlackBerry phones.