iPhone 5 Release Date: Top Features We Expect to See in New Apple Phone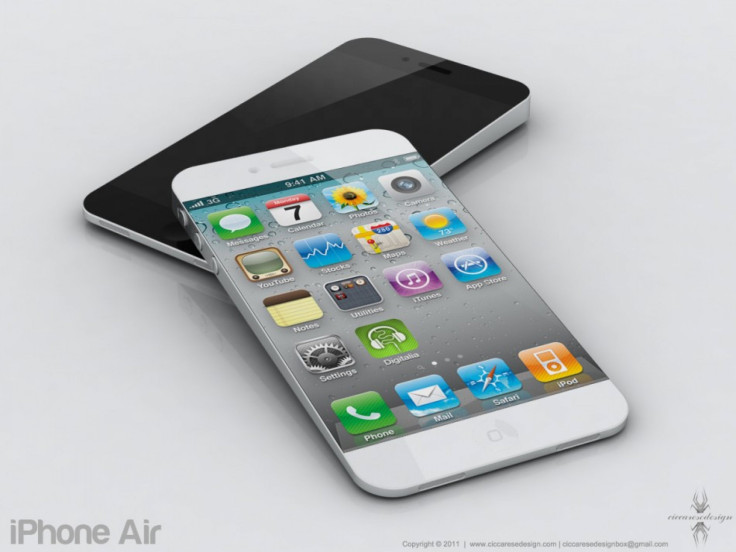 Since last summer, the rumor mills have been on an overdrive on the subject of Apple's next generation iPhone, dubbed iPhone 5. However, the Summer passed, the Autumn too and all that Apple could offer us was the iPhone 4S. Apple watchers were disappointed. Nonetheless, it hasn't stopped them from speculating on what features iPhone 5 will boast of or when the device will be released. Indeed, what would you really like to see in Phone 5?
According to several sources close to the development, now it seems that we will have to wait until the end of Q2 or early Q3 for iPhone 5 to debut.
A few days ago, many sites claimed that Apple would be interested in packing the iPhone 5 with a 4.6-inch display. However, iMore obtained information from an Apple insider, who claims the new iPhone 5 will have the same 3.5-inch screen. Now the problem is that though everyone wants a larger display in the new iPhone, Apple could ignore their desires since the iPhone 4S has sold very well in spite of the 3.5-inch screen.
Another feature that many people probably expect to see is a better processor. The A5X processor is already present in the new iPad, and as Apple has already stated that it has been specially designed for the tablet, an A6 processor is expected to hit the iPhone 5. An A6 processor would deliver significant performance improvements over iPhone 4S.
In terms of design, it's high time that Apple came up with something new, as iPhone 4S looks exactly the same as its predecessor, the iPhone 4. However, we wouldn't be surprised if Apple kept the design of iPhone 5 the same.
The most desirable improvement considered by many owners of iPhones is a new operating system. ZDNet also rated with 9/10 the possibility of seeing iPhone 5 running on a new iOS version - iOS 6. Also, another much-awaited improvement would be the camera, which is expected to go up to 10-megapixels.
As for the connectivity, we are expecting iPhone 5 to come with full options, including 4G LTE and NFC, but we can also expect to see a revolutionary method of wirelessly charging the battery. However, ZDNet has rated the first one with a possibility of 8/10, while the latter is only at 3/10.
It remains to be seen how many of these expected features finally get to make their way into the iPhone 5.
(reported by Laurentiu Stan, edited by Surojit Chatterjee)
MUST READ - iPhone 4 Owners Can Get $15 From Apple's 'Antennagate' Settlement: Find Out How
© Copyright IBTimes 2023. All rights reserved.