Norman Lear Celebrates His 100th Birthday; Shares Secret To Healthy Life [Watch]
Television writer Norman Lear celebrated his 100th birthday on Wednesday and said it is "love and laughter" that kept him alive for so long.
Physician Jonathan LaPook took to Twitter on his birthday to share a video of Lear, talking to him about the secret to living a healthy life. In the one-minute, 28-second video, the writer can be seen sitting on a couch, dressed in a gray t-shirt, black jacket and a hat.
"To look like me and sound like me is to have all the gifts of the culture, the gods, the fates, and the people I've loved, and loved me in return," Lear said. "I couldn't emphasize that more. I have been cared for, and I have cared, and I think it's mattered a lot."
Lear went on to share the importance of "love and laughter," calling it the "gift of the gods."
"I think love and laughter are it!" he continued. "Laughter is the gift of the gods, and there are people in this world that I have worked with and viewed and so forth who have made me laugh in places in my body I would not otherwise have known existed."
Twitter users took to the comments section to share their reactions.
"I have always strongly believed in the sentiment, "Laughter is the best medicine." And I was aware that (at least the most famous) comedians live the longest lives," one of the fans wrote. "Happy Birthday, Mr. Lear!"
Many more users wished the writer a very happy birthday and hoped that he lives many more years ahead.
LaPook, Lear's son-in-law, is married to the writer's daughter, Kate.
Lear was first married to Charlotte from 1943 to 1947. He was later married to an activist named Frances from 1956 to 1986 and had Kate together. The writer is now married to another activist named Lyn since 1987.
On the work front, Lear has written and produced over 100 shows in his long and illustrious career, including "All in the Family" from 1969 to 1979, "Good Times" from 1974 to 1979, and "The Jeffersons" from 1975 to 1985.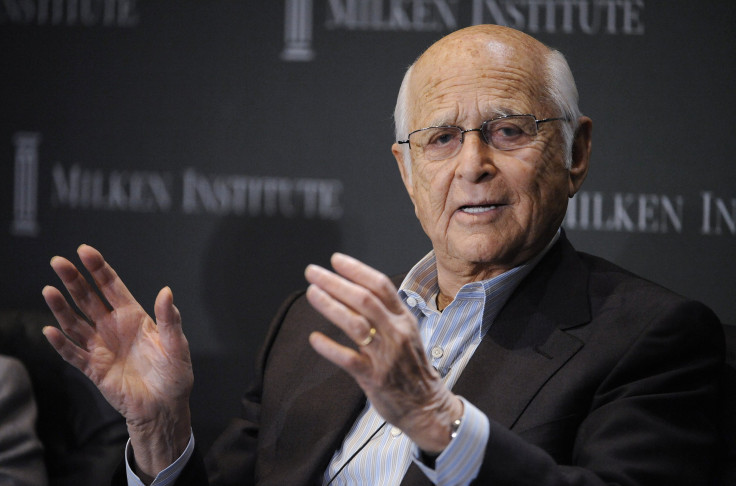 © Copyright IBTimes 2023. All rights reserved.