Nortel Patent Sale: How it could Spell Trouble for Google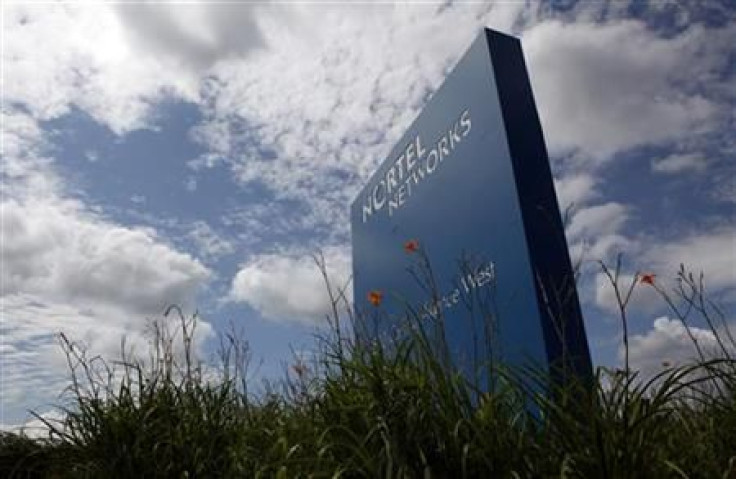 Google failed to win a bid on 6,000 wireless technology patents held by the bankrupt Canadian telecom group Nortel Networks Corp.
A consortium consisting of Apple Inc. (AAPL), EMC Corp. (EMC), Ericsson, Microsoft Corp. (MSFT), Research In Motion (RIMM) and Sony Corp. (SNE) paid $4.5 billion for the patent portfolio.
The consortium's $4.5 billion purchase price was much higher than Google's (GOOG) stalking horse offer of $900 million in April. The portfolio consists of all of Nortel's remaining patents and patent applications.
Google had been expected to emerge victorious after it set a $900 million stalking horse bid in April. But the auction that started on Monday and saw 20 rounds of bids over four long days ultimately hit a price that became too much even for Google, Reuters reported.
The sale by Nortel includes over 6,000 patents and patent applications covering wireless, wireless 4G, data networking, optical, voice, Internet, service provider, semiconductors and other patents, touching nearly every aspect of telecommunications and additional markets, including Internet search and social networking.
Why it matters to Google:
Not acquiring the patents could be trouble for Google according to one analyst and even Google itself. It also raises doubts about Google's commitment to Android and its large community of developers and device manufacturers.
Google, the newest major entrant to the mobile market with its three-year-old Android software platform, has a weak patent portfolio compared with its rivals and is now more vulnerable to lawsuits from the auction winners.
The wireless industry has experienced a wave of legal patent battles in recent years as long-established incumbents try to protect their position against newcomers.
This outcome is disappointing for anyone who believes that open innovation benefits users and promotes creativity and competition. We will keep working to reduce the current flood of patent litigation that hurts both innovators and consumers, Google's senior vice president Kent Walker said in a Friday statement.
Tech analyst Florian Mueller told Computerworld that Google could have had a major bargaining chip in the mobile industry intellectual property negotiating table with this acquisition. It won't get a similar opportunity in quantitative and qualitative terms anytime soon.
"There are already 45 patent infringement lawsuits surrounding Android and makers of Android devices. In light of Android's patent problems, it's surprising that Google didn't outbid everybody else. It could have afforded more than $4.5 billion, but it doesn't appear to be truly committed to Android, he said.
Kent Walker even wrote in a blog back in April that it didn't have the large portfolios of patents compared to its competitors, given their longer histories.
In the April blog, Walker said,If successful, we hope this portfolio will not only create a disincentive for others to sue Google, but also help us, our partners and the open source community-which is integrally involved in projects like Android and Chrome-continue to innovate.
Nortel went bankrupt in 2009 as the credit crunch set in, and since then it has been liquidating assets. The patents being sold now are believed to be of great value as competition-spurred litigation hots up in the mobile communication sector.
Nortel said Canadian and U.S. court approvals for the sale will be sought at a joint hearing expected to be held on July 11. The sale is expected to close in the third quarter. Nortel's common shareholders or Nortel Networks Limited's preferred shareholders will not receive any value from Nortel's creditor protection proceedings.
Following a very robust auction, we are pleased at the outcome of the auction of this extensive patent portfolio. The size and dollar value for this transaction is unprecedented, as was the significant interest in the portfolio among major companies around the world, said George Riedel, Chief Strategy Officer and President of Business Units, Nortel.
© Copyright IBTimes 2023. All rights reserved.