North Korea Threat: Ballistic Missile Defense Test Failed In Hawaii, Report Says
A test of a ballistic missile defense system failed in Hawaii Wednesday, according to a report from CNN.
The Missile Defense Agency and United States Navy fired a missile from an Aegis Ashore system facility in Kauai, Hawaii. The missile was supposed to intercept a target shot from an airplane but failed, CNN reported.
A spokesperson at the Defense Department told International Business Times they had no comment on the matter.
Aegis missile systems were initially developed by the Missile Defense Agency and U.S. Navy for warships. The ship-based systems were designed for shooting down ballistic missiles mid-flight. It was meant for mid and short-range ballistic missiles, and not specifically designed for long-range intercontinental ballistic missiles (ICBMs). Aegis Ashore is a land-based version of the system developed by Lockheed Martin.
The missile in Wednesday's test, SM-3 Block IIA, was built by Raytheon and is a project in development as a collaboration between the U.S. and Japan. The projected aim of the missiles is for targeting medium-range ballistic missiles, but might also have the capability to shoot down ICBMs in some circumstances.
Pentagon officials told CNN that they are staying silent on the test results in part because of the tenuous situation of North Korea participating in the upcoming Winter Olympics in South Korea.
North Korea showcased its burgeoning ballistic missile program last year through numerous tests, including three ICBMs. The third test in November demonstrated North Korea's theoretical ability to hit a target anywhere in the continental U.S.
A June test of the SM-3 Block IIA missile fired from a U.S. Destroyer failed because of user error, but a test of the missile in February last year was successful.
The Aegis system is one piece of the U.S.'s missile defense system which includes elements designed specifically for targeting ICBMs.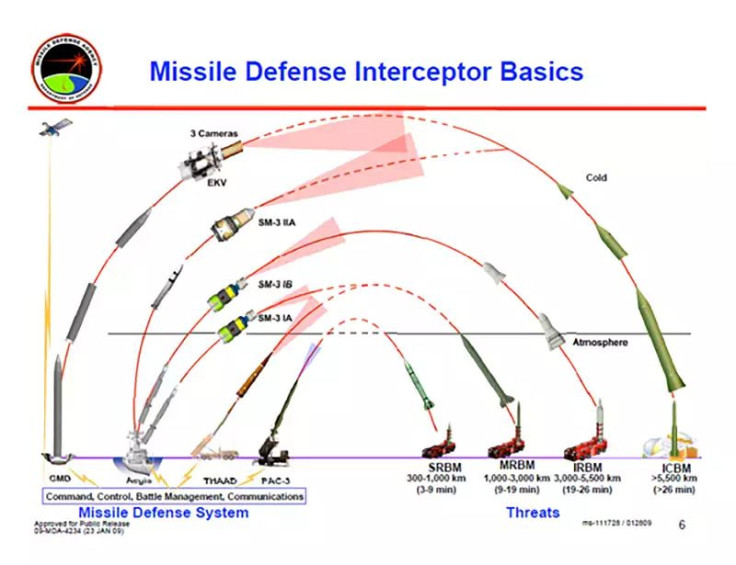 © Copyright IBTimes 2023. All rights reserved.
FOLLOW MORE IBT NEWS ON THE BELOW CHANNELS