North Korean Military Intelligence Official Defected To South Korea In 2015, Mass Defections Expected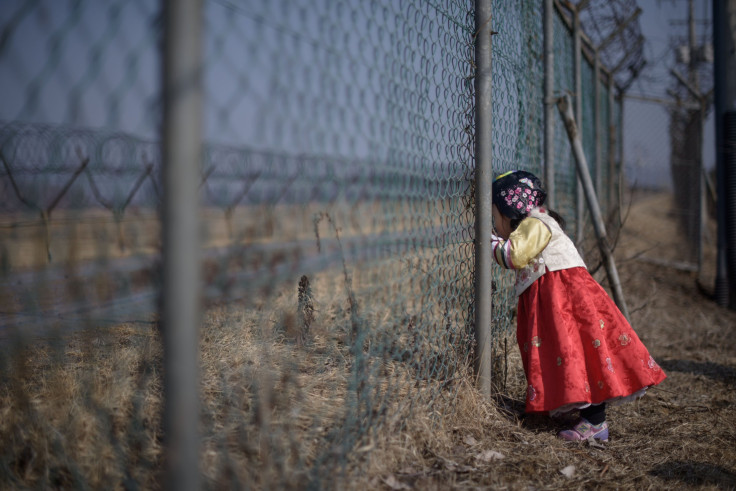 A senior North Korean military officer, responsible for conducting intelligence operations, defected to South Korea last year, Seoul's Defense Ministry said Monday. The announcement from Seoul came soon after reports last week which said 13 North Korean nationals who worked in a restaurant in China defected to South Korea on Thursday.
The name of the North Korean official has not yet been revealed but a report by Yonhap said that the colonel used to work in North Korea's Reconnaissance General Bureau and was given the job of conducting espionage missions against Seoul. The officer was considered elite among the North Koreans who defected in 2015, Yonhap reported, citing a source. The reconnaissance bureau is considered responsible for cyberwarfare, including the alleged cyberattack on Sony Pictures Entertainment in 2014.
"(The North Korean military official's defection) is a fact, but we cannot make public detailed information (about him)," Moon Sang-gyun, a ministry spokesman said at a press briefing, according to Yonhap. The source also told Yonhap: "He is believed to have stated details about the bureau's operations against South Korea to authorities here."
Meanwhile, another source told Yonhap that a North Korean diplomat, who was stationed in an African country, defected to South Korea last May along with his family members.
The latest reports about defectors from North Korea follow last week's information about 13 North Koreans in China defecting to the South — the first mass defection since 2011. The defectors, who reached Seoul on Thursday, consisted of 12 workers and one manager of a restaurant, all of whom belonged to upper-middle-class families.
"They expressed a desire to live their lives as South Koreans and believed the joint action was their last chance to get away from the North," the official reportedly said, adding that they had an internet connection which further enlightened them about life in other countries. "Such information (about the world at large) caused them to crave freedom," the official added.
The South Korean government had earlier hinted that the defectors were scared that they would be punished if they did not send money back to Pyongyang.
Restaurants run by North Koreans in foreign countries have reportedly been a source of income for the Kim Jong Un regime. Another report by Yonhap on Sunday said that Pyongyang is believed to be operating 130 restaurants in foreign countries, generating about $10 million in cash annually for the reclusive country.
The Yonhap report on Sunday that several restaurants run by North Koreans have been closed due to reducing number of patrons while estimates said that about half of the North Koreans working there were not able to send money back to North Korea. One restaurant staff also reportedly testified saying that people felt there was no hope for the Kim Jong Un regime with the tough U.N. sanctions implemented following Pyongyang's nuclear test, a rocket launch and several missile tests.
An official from the South Korean unification ministry said Sunday, according to Yonhap, that future mass defection of North Koreans in foreign countries cannot be ruled out. He added that the pressure of sending back currency to Pyongyang, amid the sanctions by the United Nations against Pyongyang, was one of the reasons that led to the workers defecting to the South.
The South Korean unification ministry reportedly estimates that there are over 28,000 North Korean defectors in South Korea and about 1,280 North Koreans entered the South in 2015.
© Copyright IBTimes 2023. All rights reserved.