North Korea's Nuclear Weapons: Under Kim Jong Un, Plutonium Stockpile Has Reached Unprecedented Levels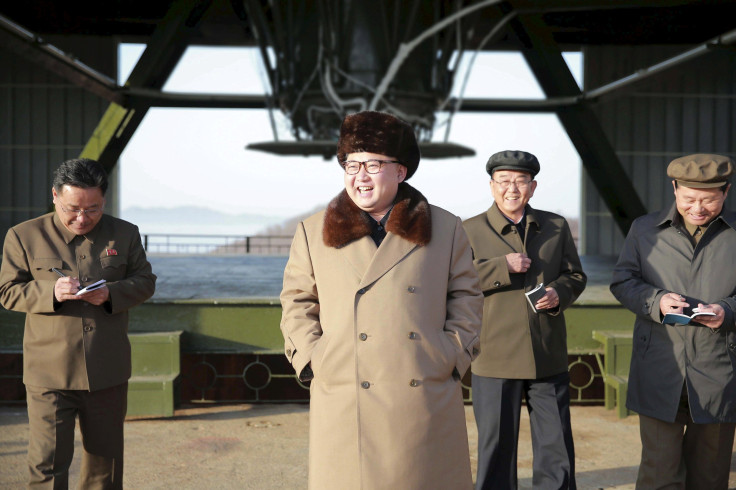 In the past two years, North Korea has steadily increased its supply of plutonium and now has enough for 10 nuclear warheads, according to a report this week from the South Korean Ministry of National Defense. In all, South Korea's 2016 Defense White Paper found that the North had increased its supply of weapons -grade plutonium to 50 kilograms, up from 40 kilograms two years ago, the Korea Times reported. The plutonium was obtained by reprocessing spent fuel rods.
Under the dictatorial rule of leader Kim Jong Un, North Korea has focused on developing its nuclear arsenal. More recently, North Korea has worked toward developing a reliable intercontinental ballistic missile (ICBM) that would be capable of carrying a nuclear warhead.
The increased stockpile comes amid continued threats from Kim. In a New Year's speech, Kim provoked the West — the United States and South Korea especially — and claimed an ICBM was nearing completion.
"Research and development of the cutting-edge tech weapons are actively progressing and strengthening our defense capabilities, including last stage preparation of tests for Intercontinental Ballistic rocket launch have been continuously succeeding," Kim said.
Should the North develop a reliable ICBM, it would likely have the capability of reaching the United States. A working ICBM could still be a ways off, however.
"The North has yet to complete its ICBM program. It has yet to reach a reliable level," an anonymous ministry official told the Korea Times. "The North is also trying to complete technologies related to the stable flight of the missile."
Should Kim one day launch a nuclear weapon at the U.S., it would prove difficult to stop. The U.S.' defense systems still have limited capabilities when it comes to stopping an ICBM attack, even one on a small-scaled from the likes of North Korea, Bloomberg reported this week, citing an advance copy of a report from the Pentagon's weapons testing office.
© Copyright IBTimes 2023. All rights reserved.
FOLLOW MORE IBT NEWS ON THE BELOW CHANNELS