Not All Americans Want The COVID Vaccine: How Does The US Plan To Change That?
As the U.S. begins its rollout of the COVID vaccine, Americans are showing apprehension about getting inoculated.
Only 60% said they would "definitely" or "probably" get the vaccine according to a November survey from Pew Research Center, up from 51% of survey respondents that said they would in September.
The U.S. now faces an uphill battle when it comes to persuading Americans that the COVID-19 vaccine is safe and effective at fighting the coronavirus.
To combat the hesitation, the U.S. Department of Health and Human Services (HHS) is looking to spend $250 million on educating the American public about the vaccine through a nationwide campaign, NBC News reported. But the message that the HHS expects to send out is already plagued with controversy.
Long delays in delivering the message, which many already perceive as politicizing, is presenting challenges for the agency. As many as 15 states have told CNBC in early December that they were no longer waiting for HHS and were introducing their own COVID vaccine messaging campaigns within their respective states.
Compounding the matter is the ability to gain the trust of Americans based on the COVID vaccine's speed to market in just eight months when many other vaccines have taken years to develop.
Other anxieties may be brought on by the vaccine drugmakers' lack of liability when it comes to any injuries that develop as a result of the drug, CNBC said. Pfizer, BioNTech, and Modera are immune from lawsuits related to the COVID vaccine through 2024.
As of Wednesday morning, the Centers for Disease Control and Prevention said that 1,008,025 shots of the COVID vaccine had been administered in the U.S. These numbers are shy of the federal government's goal of inoculating 20 million Americans by the end of 2020.
Experts have said that 70% of the population needs to be vaccinated, or have natural antibodies, in order to achieve herd immunity in the fight against the virus, CNBC reported.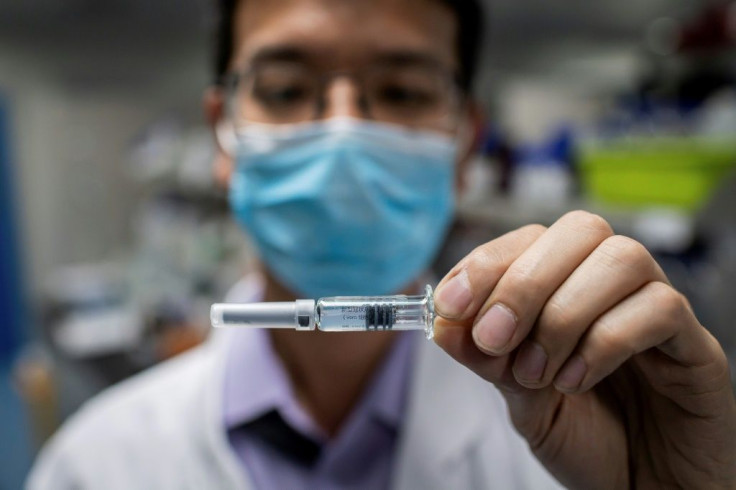 © Copyright IBTimes 2023. All rights reserved.
FOLLOW MORE IBT NEWS ON THE BELOW CHANNELS