Not So High Times As August Complex Fire Threatens California's Marijuana Production
KEY POINTS
The August Complex fire in northern California was beginning to push toward the Emerald Triangle
Marijuana production in the area is estimated to produce crops worth $20 million
California fire officials said they will do what it can to protect residents, but won't risk firefighters' lives
The largest marijuana-producing region in the U.S. was under threat in northern California as the August Complex wildfire grew toward Sacramento.
As of Friday, the fire had burned through 867,335 acres and either damaged or destroyed 56 structures. The California Department of Forestry and Fire Protection said crews managed to contain around 40% of the fire.
The region under threat is known as the Emerald Triangle and encompasses Humboldt, Trinity and Mendocino counties. Like other areas under threat, residents were ordered to evacuate as the August Complex fire pushed down from the Coastal Range Mountains. However, local police said several marijuana farmers were hesitant to leave maturing crops, which contribute to the estimated $20 million value of the area's legal marijuana farms.
Trinity County police said around 1,000 residents refused to leave the town of Post Mountain. One part of the town houses roughly 40 legal marijuana farms, but residents said there are 10 times as many illegal farms surrounding the area.
"It's mainly growers," Trinity County Sheriff's Deputy Nate Trujillo told the Los Angeles Times. "And a lot of them, they don't want to leave because that is their livelihood."
It's just one example of the type of marijuana production threatened by the wildfires.
"There (are) millions of dollars, millions and millions of dollars of marijuana out there," Trujillo added. "Some of those plants are 16 feet tall, and they are all in the budding stages of growth right now."
Post Mountain volunteer Fire Chief Astrid Dobo, who also manages a legal farm, said she wasn't surprised by the hesitance to leave. Part of it is driven by a contentious history with local police predating California legalizing the sale of medical marijuana in 1996. The other is simply that farmers have weathered fires before and don't feel they can risk the loss of income from evacuating, despite the risk the fires pose.
Other fire officials were sterner in their approach.
"The thing that we need to make clear is we are not going to die to save people. That is not our job," federal incident command team spokesman Mike McMillan said. "We are going to knock door to door and tell them once again. However, if they choose to stay and if the fire situation becomes, as we say, very dynamic and very dangerous, we are not going to risk our lives."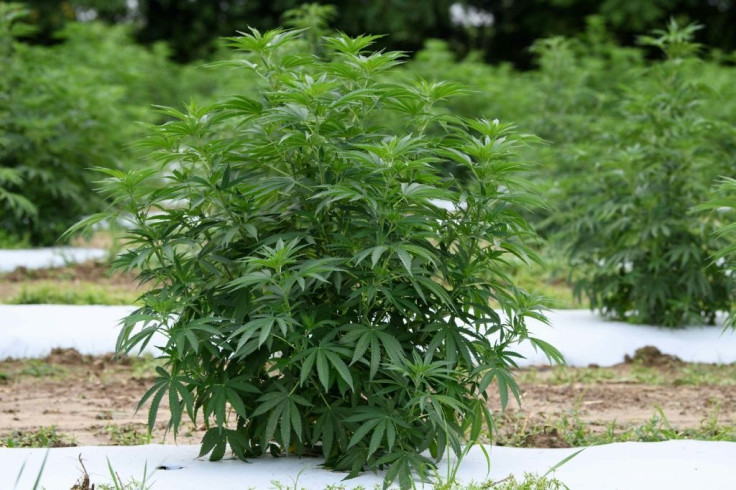 © Copyright IBTimes 2023. All rights reserved.