Number Of Teenagers Smoking E-Cigarettes Fall 1.8 Million This Year, CDC Reports
KEY POINTS
The number of teens who used e-cigarettes fell from 5.4 million (in 2019) to 3.6 million this year
The reasons behind the decline in e-cigarette use among teenagers can be attributed to public health media campaigns, flavor bans, etc
The number of American middle- and high-schoolers smoking e-cigarettes fell 1.8 million this year, a sharp one-third decline from last year's number, recent report by the Centers for Disease Control and Prevention (CDC) revealed.
Federal health officials say public health media campaigns, price increase and sales restrictions of e-cigarettes, flavor bans and, more importantly, heightened awareness about last year's outbreak of e-cigarette-related lung injuries and deaths might have contributed to the decline in e-cigarette use, reported Associated Press.
The National Youth Tobacco Survey, which is conducted in partnership with the Food and Drug Administration (FDA), found the number of teens who used e-cigarettes fell from 5.4 million (in 2019) to 3.6 million this year. The use of e-cigarettes among middle schoolers declined from 10.5% in 2019 to 4.6%, while among high-schoolers it fell from 27.5% to 19.6%.
According to the report, there is also a shift in the type of e-cigarettes used by youngsters from pre-filled cartridges to disposable e-cigarettes. The survey also reported eight in 10 youngsters prefer flavored e-cigarettes such as fruit, mint and menthol.
"Although the decline in e-cigarette use among our Nation's youth is a notable public health achievement, our work is far from over. Youth e-cigarette use remains an epidemic, and CDC is committed to supporting efforts to protect youth from this preventable health risk," said CDC Director Robert Redfield, in the agency report.
"These findings reinforce the importance of continuing to focus on the strategies that work to reduce youth tobacco product use while keeping pace with emerging trends in tobacco products. Implementing these strategies at the national, state, and local levels are integral to preventing and reducing youth tobacco product use, including e-cigarettes," said Karen Hacker, MD, MPH, Director of CDC's National Center for Chronic Disease Prevention and Health Promotion.
Apart from FDA regulation of the sales, marketing and manufacturing of e-cigarettes, the CDC recommends the following strategies to reduce e-cigarettes' use among youth -- raising prices and licensing retailers, increasing educational initiatives and curbing youth-appealing marketing and reducing youth's access to flavored e-cigarettes.
The national survey is conducted every year in schools by the CDC and usually involves thousands of middle and high schoolers, Associated Press reported. The survey which usually includes questions pertaining to the use of vaping products and traditional tobacco was cut short this year, given the current pandemic situation.
Earlier in June, the CDC urged the public to report the use of vaping products to their doctors amid the coronavirus pandemic.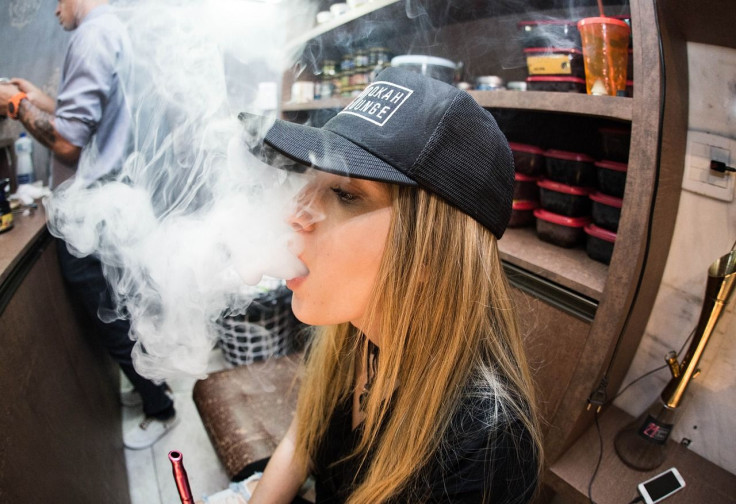 © Copyright IBTimes 2023. All rights reserved.