Nurse Claims She Saw COVID Patient Out Shopping Hours After Testing Positive [Video]
A video shared by a healthcare worker claiming she spotted a woman out shopping at a clothing store hours after testing positive for COVID-19 has gone viral on social media.
The Tiktoker nurse claims she saw the patient who was asked to isolate while she went out shopping at a Ross discount store after her work. The video of the encounter was shared to the account @Eliicoco with the caption: "HAHAHA DEAD. Well we'll all be if y'all don't go home," and has fetched more than 1.7 million times, New York Post reported.
The video begins by showing the nurse standing in line at a store while wearing a face mask and glasses. "When you see the patient that you swabbed earlier who tested positive for Covid in the line at Ross," the caption reads as the camera spans to the front of her line.
As the camera points down, the video shows the shoes of a woman standing in line with a shopping cart waiting to pay for her items. "I told you to stay home and recover sis," the caption reads while the Tiktoker shakes her head in disapproval and the short clip ends.
The Tiktoker does not publicly identify the woman's face in the video. However, it is unclear if she called out the patient after the video was recorded or if the patient recognized the nurse.
After the video was shared on social media, many viewers expressed their outrage at the woman's blatant disregard for the rules while she was contagious.
"I've given up on people having common sense, morals, and a conscience," a viewer wrote. "And this is why it will never go away," another wrote.
Some viewers even said the Tiktoker should have called out the patient in public without caring for any privacy rules. Meanwhile, others reminded that it would be a violation of the Health Insurance Portability and Accountability Act and the healthcare worker could be fired if she did so.
"She should definitely be at home but don't healthcare workers have to go to work even if they test positive for COVID? How does that make sense?" one viewer argued referring to changing CDC protocols.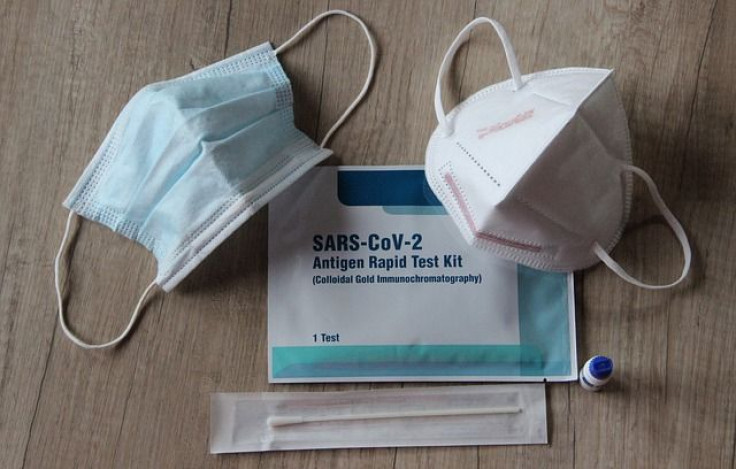 © Copyright IBTimes 2023. All rights reserved.
FOLLOW MORE IBT NEWS ON THE BELOW CHANNELS