Nurses Join "Occupy" Protests, Despite Above-Average Wages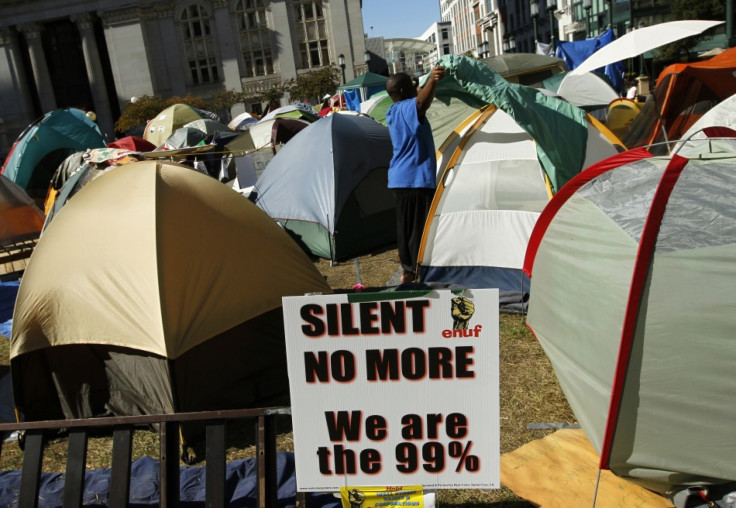 Union nurses rallied Nov. 2 in Oakland, Calif., supporting the ongoing Occupy Oakland protests. The protests are part of the wider Occupy Wall Street movement against economic inequality in the U.S. The historically strike-prone California Nurses Association entered the Occupy fray to support people are forego medical care after losing their jobs.
In Oakland, a city that has been especially hard hit by the economic crisis, these problems are evident throughout the neighborhoods where we work and live as well, Martha Kuhl, a registered nurse and union member said in a statement.
The union is fresh off last month's picket line. Over 20,000 nurses went on strike after hospitals in California sought wage and benefit concessions. At the time, the California Hospital Association deplored the strike, which disrupted patient care across the state. The CHA represents about 430 hospitals.
CHA spokeswoman Jan Emmerson-Shea said nurse salaries are well deserved, but excessive in some cases.
Nurses in California earn an average base pay of about $88,000, according to the Bureau of Labor Statistics. That's double the national average wage for all professions and $37,000 more than an average Californian earns. Nurses often earn over $100,000 after bonuses and overtime, Shea said. In rare cases, a California nurse can earn over $200,000.
Bloomberg reported that one nurse who works in the California prison system earned $269,810 in 2010.
Emmerson-Shea said nurse strikes pose a huge problem for her member hospitals, and that given their relatively high standard of living, they could better spend their time at work.
We don't think that is putting the patient's interest first, she said.
The California Nurses Association is encouraging their members to convene for another protest at 11 a.m. Thursday at the Federal Reserve Bank in San Francisco.
© Copyright IBTimes 2022. All rights reserved.
FOLLOW MORE IBT NEWS ON THE BELOW CHANNELS