Nurses Week 2016 Freebies: 6 Places To Get Free Food, Discounts On May 6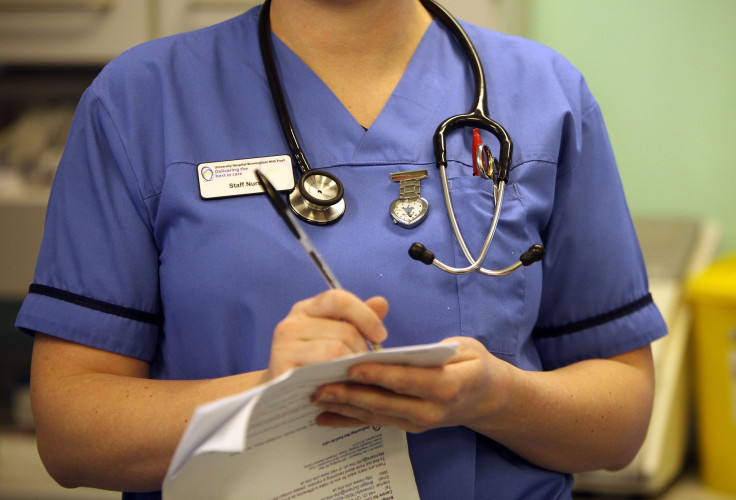 It doesn't appear Dunkin' Donuts is giving away any free coffee this year, despite last year's hoax, but there are plenty of other freebies and deals to honor nurses during the week of May 6-12. Medical professionals can take advantage of the following offers in celebration of National Nurses Week 2016. Just remember to have your work ID handy, as most establishments require that for participation in the deals.
Cinnabon — Get ready to enjoy a free sweet treat this week. Cinnabon is rolling out the red carpet again for nurses this year, offering a free Cinnabon Classic Roll of MiniBon roll. This offer is valid May 6-12.
"Sharing cinnamon rolls with nurses is just a small way of thanking them for the amazing things they do for patients on a daily basis," Joe Guith, president of Cinnabon, said of the deal. "Over the last 16 years, we have donated over 1 million Cinnabon treats to nurses across the country as a way of showing our appreciation for their ongoing selflessness and care."
Starbucks — It's not a deal specifically for nurses, but it's definitely worth mentioning. Starbucks is selling half-priced Frappuccinos between 3-5 p.m. through May 15. This happy hour deal, which is valid at participating stores only, is perfect for a midday pick-me-up.
Chick-fil-A — Certain locations are giving away freebies on Friday. The Lansdale, Pennsylvania, location has announced nurses will have their choice of a free sandwich at the restaurant. Chick-fil-A locations in Audubon, Cheltenham, East Norriton, Gateway at Sanatoga, King of Prussia, King of Prussia Plaza, Lansdale, Montgomeryville, Montgomery Mall, Plymouth Meeting Mall, Quakertown, Royersford, Warrington Crossing and Willow Grove Park Mall are also said to be participating. Find the closet store to you here to ask about local offers.
New York & Co — It's not just teachers who are getting a great deal from this retailer. Nurses can also get a 30 percent discount on purchases of at least $50. Use the code "6223" for online orders or show your ID in store to participate.
Disney Hotels — The Walt Disney World Swan and Dolphin Hotel offers nurses a "very special room rate." While the Orlando resort doesn't give any specific details about the offer, nurses are invited to call 1-888-828-8850 for more information. This offer is valid through Dec. 23.
Johnson & Johnson — In an effort to make hard-working nurses' days a little brighter, Johnson & Johnson is giving away several free items. Nurses, or those who love them, can request free "Nurses Save Lives" and "Thank a Nurse" magnets, coloring books, a "Nurses Heal" pin and more.
Check out the full list of National Nurses Week 2016 freebies here.
© Copyright IBTimes 2023. All rights reserved.