Nutrition In Restaurants: How The FDA Wants To Change Calorie Counts And Other Labels On Menus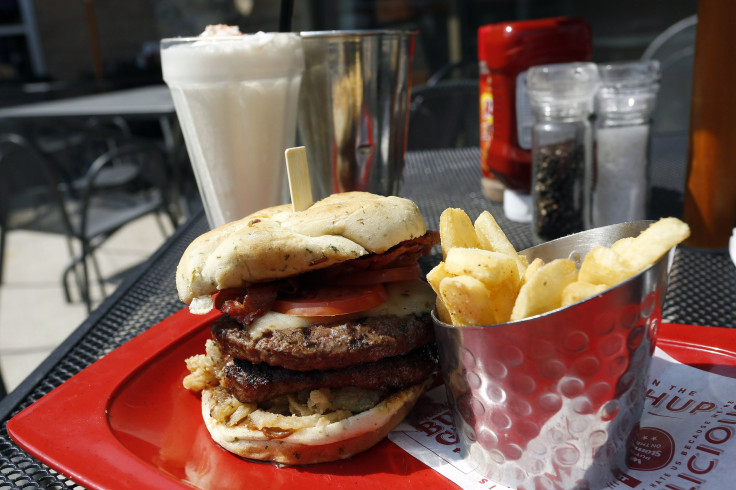 The U.S. Food and Drug Administration wants menus at movie theaters, restaurant chains and certain other food vendors to tell customers not just how much they're paying for that sandwich or slice of pizza, but also how many calories they're consuming.
The food industry has until May 5, 2017, to comply with these new regulations, but what might sound like a straightforward directive has devolved into a confusing, controversial process.
As a remedy, the FDA is planning a series of public workshops this summer to explain the rules and how to comply with them. That doesn't mean, however, that the restaurant and food industries will like them any better.
The agency published its final rule on nutrition labeling in December 2014. It requires restaurants and retail food establishments with 20 or more locations to provide calorie information for standard menu items. These businesses also have to provide additional nutrition information upon request.
In May, the agency published a guidance for restaurants and other establishments serving food. The document was intended to help them better understand how to implement these changes and to what they actually applied. At a deli, for instance, prepared foods like sandwiches or salads meant to be eaten right away would require calorie counts. But deli meat or cheese purchased at a grocery store would not.
Many businesses are against the idea, for several reasons. Building new menu boards is expensive — from $800 up to $5,000, the Chicago Tribune reports. Determining exact calorie counts, meanwhile, can be tough, especially when trying to account for a plethora of toppings, dressings or other add-ons.
Lynn Liddle, the executive vice president of Domino's Pizza, said of the requirements: "They're forcing it to be one size fits all," the Hill reported just before the final regulation was announced in 2014. Domino's Pizza claims to have at least 34 million different pizza combinations.
Nutrition advocacy organizations, on the other hand, portray labeling as necessary and helpful for Americans who want to be better informed about what they're eating. The Center for Science in the Public Interest, for instance, says 78 percent of Americans support menu labeling.
The workshops are currently scheduled for July 7-8 in College Park, Maryland, and Sept. 27-28 in St. Louis. A third meeting is expected to take place this year in Oakland, California.
© Copyright IBTimes 2022. All rights reserved.
FOLLOW MORE IBT NEWS ON THE BELOW CHANNELS