NY, NJ, Connecticut To Shut Bars, Restaurants, Movie Theatres Amid COVID-19 Outbreak
Supermarkets, Gas Stations Operational After 8 PM; Restaurants Open For Take-out And Delivery
KEY POINTS
NY, NJ, Connecticut closed bars, cinemas, restos
Supermarkets, gas stations remain operational after 8 PM
Restos can offer take-out and delivery
Cuomo: drive-through testing sites to open on Staten Island
In light of the COVID-19 pandemic, the governors of New Jersey, New York and Connecticut decided to shut down bars, restaurants and movie theatres to prevent viral transmissions.
According to a Fox News report, the governors of the US's largest metro area said that they are making an effort to "limit crowd capacity for recreational and social gatherings to 50 people starting at 8 PM on Monday throughout the tri-state area".
"Our primary goal right now is to slow the spread of this virus so that the wave of new infections doesn't crash our healthcare system, and everyone agrees social distancing is the best way to do that," New York Gov. Andrew Cuomo said in a statement reported in a Fox News article. "This is not a war that can be won alone, which is why New York is partnering with our neighboring states to implement a uniform standard that not only keeps our people safe but also prevents 'state shopping' where residents of one state travel to another and vice versa."
Meanwhile, essential establishments such as supermarkets and gasoline stations are able to operate after 8 PM and although leisure and non-essential establishments such as movie theaters, casinos and restaurants must close, restaurants can still offer take-out and delivery services.
These actions are efforts to keep people apart in New York's busiest area and to prevent the increase of COVID-19 cases.
According to a statement by Cuomo in a Fox News article, he called on the federal government to implement protocols throughout the country but "in their absence, we are taking this on ourselves".
Cuomo said in a Monday news conference that a new drive-through testing site will be opening on Staten Island.
"We're doing everything to flatten the curve," he said, adding. "I don't think we are going to be able to flatten the curve enough to meet the capacity of the healthcare system."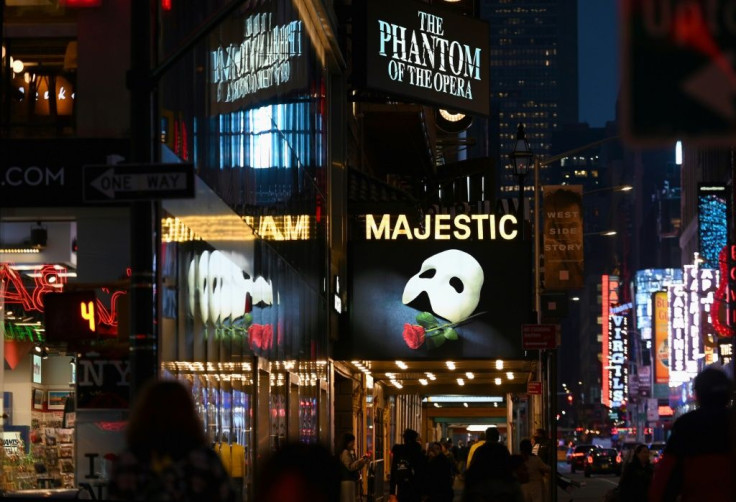 © Copyright IBTimes 2023. All rights reserved.